YNOT Wednesdays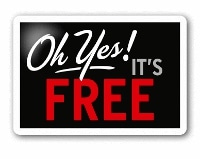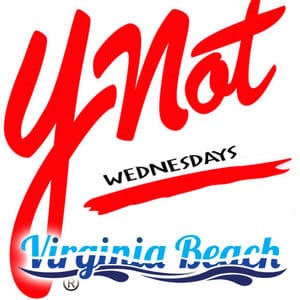 This Event is Produced and Managed by:
Please contact them for specific questions
---
THIS EVENT HAS ALREADY OCCURRED.
IT ENDED ON August 30, 2017 9:00 pm
If this is a recurring event, then we might not have the new upcoming dates in our system. Please check back later or make sure that this event has not changed names or ended permanently.
EVENT DESCRIPTION
Ynot Pizza & Italian Cuisine is a proud sponsor of Ynot Wednesdays?, the popular summer-long concert series at the Sandler Center Outdoor Plaza in Virginia Beach's Town Center since 2008.
Ynot Wednesdays? occur each Wednesday during the summer months between 5 and 9 p.m. and feature groups performing a variety of musical genres, including Motown, current pop, folk, rocking country, reggae, and even 80s music.
There is no charge to enjoy the music, but remember your wallets because there is plenty of great food to try. Ynot pizza, subs, and gelato are available. The weekly event also has a farmers market with vendors providing fresh treats, fruits and vegetables to enjoy.
Proceeds from Ynot Wednesdays? benefit the Sandler Center for the Performing Arts Foundation, which funds the performances and other activities occurring at the center throughout the year.
The annual summer nights at Town Center Concert Series will take place 5:00 – 9:00 pm on the Sandler Center Outdoor Plaza from June 3 – August 26, 2015. Over the fourteen-week series, visitors will enjoy music ranging from rock to blues to Motown. Title sponsor Ynot Italian will be serving up delicious pizza, sandwiches, and gelato all season long. The Virginia Beach Farmers Market will have local farmers with their fresh fruits, vegetables, and other homegrown items on the Plaza.
Check out the Kids' Art Cart inside the Miller Studio Theatre.
Local artists will set up their handmade/handcrafted items inside the Sandler Center lobby once a month.
Proceeds from the series benefit the Sandler Center Foundation.
VIP and Beer Garden Café Tables are available for purchase!
*artist subject to change.
2017 Performer Line-Up
June 7 – Strictly Business
June 14 – HM Johnson
June 21 – The Deloreans
June 28 – Tidewater Drive
July 5 – Time for Change
July 12 – Guava Jam
July 19 – 10 Spot
July 26 – Straight Face
August 2 – Kaboombox
August 9 – BJ Griffin & Galaxy Groove
August 16 – The Deloreans
August 23 – The Fuzz Band
August 30 – Party Fins
---
---