Virginia Beach is one of the most beautiful places in the country. Many people flock to Virginia beach every year, and if you feel like you need a vacation, Virginia Beach is one of the best places you can go.
Many people who come to Virginia Beach only come to the beach and go back to the hotel. However, if you are curious and courageous, you can explore Virginia Beach and find some hidden gems that will significantly excite you.
The following is a guide to the places you must see around Virginia Beach:
First Landing State Park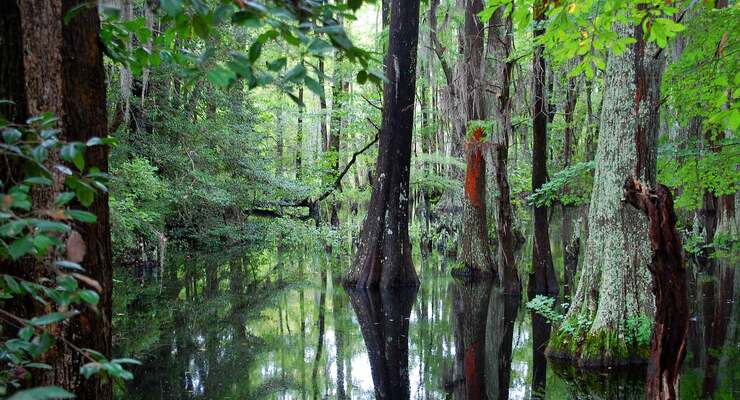 Virginia is a lovely place with a lot of natural scenery close to the beach. There is a reason why First Landing State Park is the most visited state park in Virginia, and that is because it is an outdoor lover's paradise.
So close to Virginia Beach, the park encompasses almost 3,000 acres and has more than 20 miles of pristine hiking trails. However, you can also take a drive in the park.
According to the experts at CheapInsurance, it is always a good idea to get auto insurance when going on vacation in case anything happens. The park has freshwater ponds, dunes, forests, and a cypress swamp. The maritime forest is one of the most endangered habitats and is worth visiting First Landing State Park. 
Virginia Beach Surf & Rescue Museum
Virginia Beach has been a proud beach town for over a century, and its history proves it. If you love learning about a place you visit, you should visit the Virginia Beach Surf & Rescue Museum to learn more about Virginia Beach.
You will learn how the ocean, lifeguards, and water activities have impacted the town. Virginia Beach's lifeguard service is incredibly dedicated and steeped in rich history worthy of a rescue museum.
You will also learn about the history of surfing in the area, inspiring you to get on a surfboard and out into the water. If you love the coastal life and beaches, Virginia Beach Surf & Rescue Museum is a must-see place around Virginia Beach. 
Cape Henry Lighthouse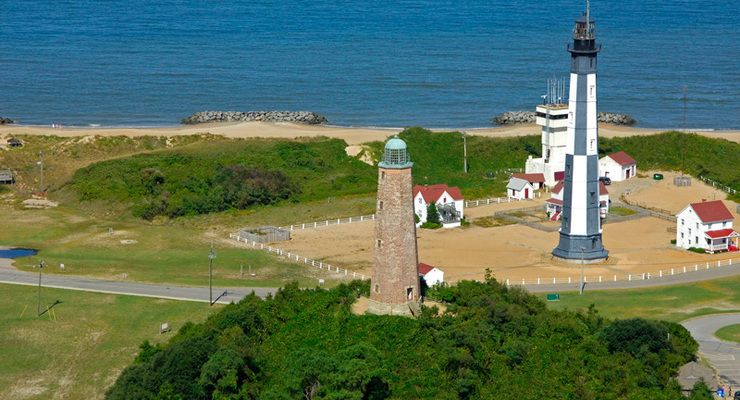 The Old Cape Henry Lighthouse was built in 1792 and was the first lighthouse built with U.S. government authorization and funding. It is also one of Preservation Virginia's six historical sites, an organization dedicated to preserving Virginia's rich cultural heritage.
The lighthouse is about six miles from Virginia Beach, making it a worthwhile place to visit when in Virginia. Visiting the lighthouse will make you appreciate Virginia's history and how far the town has come.
The 55-foot structure can be seen throughout Virginia Beach, making it an easy structure to find. It guards the entrance into the Chesapeake Bay and is a tourist attraction you cannot afford to miss when in Virginia Beach. 
The Adventure Park at Virginia Aquarium
The Adventure Park at Virginia Aquarium is a great place to visit in Virginia Beach if you are traveling with kids. The Virginia Aquarium is located a few miles from the boardwalk and includes many activities you can enjoy.
The adventure park has some of the best rope courses and ziplines in the state, which the kids will certainly enjoy. There are more than 17 treetop trails, 250 treetop platforms, and 30 ziplines so that you can spend a significant time at the adventure park having fun.
You should especially take the kids to see the 'Glow In The Park' where they can zipline while being entertained by lights and music. 
Stumpy Lake Natural Area 
Do not let the name confuse you; Stumpy Lake Natural Area is one of the most beautiful places in Virginia, which says a lot considering the wealth of natural beauty that Virginia has. The 1,422-acre Stumpy Lake Natural Area includes a golf course, lake, and undeveloped forested land with many miles of hiking trails.
There are many activities to enjoy at Stumpy Lake Natural Area, including bird watching, hiking, fishing, and nature observation. You can also enjoy canoeing and kayaking in the lake.
The area is incredibly fantastic for wildlife photography because it is very picturesque. It is the best place to take photos of your trip to Virginia Beach. 
Virginia Beach is an underappreciated gem of a town of incredible beauty. If you are ever in Virginia Beach, you should visit the places above to appreciate the history and natural beauty of Virginia Beach, which are the town's two best qualities. Be sure to include the above places in your itinerary, and you will not regret it.