Mirror Maze Fun House
1910 Atlantic Avenue Virginia Beach, VA 23451
757- 425-5233
Region: Oceanfront Central (11-25), Virginia Beach
Description
Head down to Atlantic Avenue in Virginia Beach for thrills and screams at Rockin' Rosie's Fun House, Mirror Maze, Haunted Mansion and Nightmare Mansion. A favorite with kids, Rockin' Rosie's is a carnival-style funhouse where strobe lights and black lights make maneuvering through the house a little tricky. Next door is Mirror Maze, a classic maze made of mirrors -- the type that have been made famous by dozens of movies. The only difference is you don't get to shoot out the mirrors to help find your way out of the maze.
... See MoreSee Less
Awwww I had no idea! Going there this weekend wanted to do this so baaad! I see this page hasn't been touched in years but If someone is reading this, is there similar things still there? Anything? The haunted house?
Knew the crew,back in the day 😉
James Anderson David Beede WE ARE OPEN and this page has just come to our attention. We do not have access to this page and FACEBOOK has been of no help in retrieving it. You may connect to us and all our updated info through our correct page here: www.facebook.com/pages/3D-Fun-House-Mirror-Maze/113932361971346 .... sorry for all the confusion.
Gearing up for another great season! ... See MoreSee Less
VABeach.com Custom Photos
There are no Upcoming Events that VABEACH.COM is aware of for Mirror Maze Fun House.
Please call us at 757-460-9000 to get your events listed or visit our Virginia Beach Events page.
---
Coupons for Mirror Maze Fun House
No Coupons found
Find Us Fast
Mirror Maze Fun House
1910 Atlantic Avenue Virginia Beach, VA 23451
RECENT
THINGS TO DO

ARTICLES

When the winter approaches and chilly temperatures start to arrive in Virginia Beach, the ...
Read More
Find out where to go in Virginia Beach for Halloween. Don't be afraid. Some of these...
Read More

When you come to Virginia Beach and start walking toward the northern end of the beach (be...
Read More

There are a lot of things in the world today that cost outrageous amounts of money.  Even...
Read More
In a recent study done by job resource website Zippia, Virginia Beach was named the Number 8 happiest city in the U.S. While they did consider residen...
Read More
When you come to Virginia Beach and start walking toward the northern end of the beach (beyond 31st Street), you may notice something a little unique ...
Read More
Pure Defense If you are visiting Virginia Beach this summer, or any other beach for that matter, you need to know what sunscreen to bring.  Sunscreen...
Read More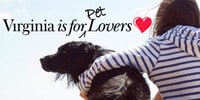 If you're looking forward to visiting Virginia Beach, but you're worried about what to do with your lovely furry friend, you don't n...
Read More