Dave & Buster's Virginia Beach
701 Lynnhaven Pkwy Virginia Beach, VA 23452
(757) 785-3500
Hours:
11:00am - 12:00am (midnight) Mon-Thurs
11:00 am-2:00 am Fri-Sat
11:00am - 12:00am (midnight) Sun
Region: Lynnhaven Corridor, Virginia Beach
Description
At Dave & Buster's you can play hundreds of the hottest new arcade games in our Million Dollar Midway and win tickets for epic prizes. Try our mouth-watering, chef crafted creations in our American restaurant. From wings to steaks, we've got whatever suits your appetite.
Our premium bar features innovative and creative cocktails with 20 beers on tap from national favorites to your most local of craft and another 20 in bottle, to assure we're stocked to satisfy! Watch your team on one of our massive HDTV'S or one of our 180" movie screens with epic stadium sound that surrounds you from every direction in the sports bar that crushes the competition. #sportsbarever
Invite all your friends or coworkers for an unforgettable party or event! We work with every size and budget to make planning easy so you can focus on the FUN!
-Military Mondays, all active and retired military receive unlimited video game play with $12 or more power card
-Two for Tuesdays, $2 coronas, $2 tacos, 2 free games as well salsa dancing all night long
-1/2 Price Wednesday - ALL games are 1/2 price open to close!
-Thirsty Thursday, extended happy hour until 9pm with Trivia and Singo all night in the sports lounge
-Friday, comedy magic show at 7pm, fun for the whole family and swing dancing in our sports lounge
-Saturday is fight night, catching every PPV fighting event
-Sunday catch all the action of every game with audio of 3 different games through-out the restaurant. and all others available with Tunity App.
#werunthefun
The biggest arcade in Virginia Beach will DAZZLE the kids and the grown-ups!

Saturday April 29th, 2017
Today is World Wish Day and we would like to thank all of our patrons that have donated to Make A Wish through Dave & Buster's!

www.youtube.com/watch?v=uFzqF0b8Q94It all started with one wish: watch the amazing, true story of Make-A-Wish's founding and how one community came together for the power of a wish. Make-A-Wis... ... See MoreSee Less
VABeach.com Custom Photos
---
Coupons for Dave & Buster's Virginia Beach
No Coupons found
Find Us Fast
Dave & Buster's Virginia Beach
701 Lynnhaven Pkwy Virginia Beach, VA 23452
Dave & Buster's Virginia Beach
Dave & Buster's
3.5 out of 5 stars
I had a great time! The games are fun and easy for all ages. I appreciate the sit down dining area where you can order from a menu that is similar to family restaurants like Applebees or Red Robin. The services was friendly and helpful for coming here a first time.
We were here for our grandson's birthday party. Food was excellent as usual. It came out hot and fresh. Staff was friendly and attentive. Glad we chose to have the party here.
RECENT
THINGS TO DO

ARTICLES

When the winter approaches and chilly temperatures start to arrive in Virginia Beach, the ...
Read More
Find out where to go in Virginia Beach for Halloween. Don't be afraid. Some of these...
Read More

When you come to Virginia Beach and start walking toward the northern end of the beach (be...
Read More

There are a lot of things in the world today that cost outrageous amounts of money.  Even...
Read More
In a recent study done by job resource website Zippia, Virginia Beach was named the Number 8 happiest city in the U.S. While they did consider residen...
Read More
When you come to Virginia Beach and start walking toward the northern end of the beach (beyond 31st Street), you may notice something a little unique ...
Read More
Pure Defense If you are visiting Virginia Beach this summer, or any other beach for that matter, you need to know what sunscreen to bring.  Sunscreen...
Read More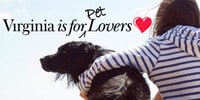 If you're looking forward to visiting Virginia Beach, but you're worried about what to do with your lovely furry friend, you don't n...
Read More