Annual Hampton Roads VisionWalk
Date/Time
Venue/Location
Apr 15
11:30am - 3:00pm

THIS SPECIFIC EVENT INSTANCE EITHER
DOESN'T EXIST OR HAS ALREADY OCCURRED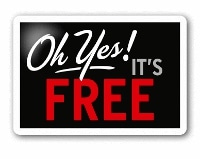 Ticketing Information:
There is no entry fee for this event, but please consider a small donation as all money raised goes directly to RDD research. You have the option to form and recruit members to your team, which you can do on our event website.
---
THIS EVENT HAS ALREADY OCCURRED.
IT ENDED ON April 15, 2018 3:00 pm
If this is a recurring event, then we might not have the new upcoming dates in our system. Please check back later or make sure that this event has not changed names or ended permanently.
EVENT DESCRIPTION
Come out and join the fight against blindness at the Foundation Fighting Blindness' 6th Annual Hampton Roads VisionWalk! This fundraiser 5k will take you up and down the boardwalk as you walk to raise awareness for retinal degenerative disease research. This event has no entry fee – simply bring an open heart and your walking shoes! And, bring your friends and your family too! Light refreshments will be provided throughout the day.
The "VisionWalk" is the Foundation Fighting Blindness' signature event, taking place in nearly 50 cities every year. Since its inception in 2006, the VisionWalk has collectively raised over $41 million that has gone directly to funding research, preventions, and treatments of retinal degenerative diseases (RDD) – some of the leading causes of blindness worldwide. Over 10 milllion people in the US alone are affected by RRD's – won't you come join us?
Hampton Roads VisionWalk Kickoff Meeting
Come join the Hampton Roads chapter of the Foundation Fighting Blindness to kick off the Annual Hampton Roads VisionWalk with the Hampton Roads VisionWalk Kickoff! This fun complimentary lunch is a great opportunity to mix and mingle with our Walk Chairs, Team Captains and other Walkers. Get ready to hear special presentations from unique guest speakers in the field of low vision. We will be distributing materials so that you can paint VB yellow and blue and you will also get some great tips on building your team and continuing your fundraising.
Location: YNot Italian – Princess Anne (3276 Princess Anne Road, Virginia Beach)
Date: Saturday, February 24
Time: 11:30 a.m. – 1:30 p.m.
To RSVP, call/email Connor Archibald at (410) 423-0618 and CArchibald@FightBlindness.org. Space is limited so reserve a spot for you and your team today!
---
---
EVENT SPECIAL NOTICES AND INFORMATION
PHOTOS