Thanksgiving in Virginia Beach gives you the opportunity to dine out and be worry-free. We all know that Thanksgiving is typically spent at home, gobbling turkey and stuffing yourself at the dinner table while giving thanks for family and friends. However, there are downsides to this such as the added stress from shopping for different courses, hours of prep and cooking.  As a result, families decide to enjoy the holiday out on the town on occasion. Virginia Beach restaurants have great deals and tasty favorites on the menu to make your holiday great. Check out some of our favorites in the area and make your holiday plans today.
Best Restaurants to Try for Thanksgiving
Let Murphy's Irish Pub take care of the cooking and cleaning this Thanksgiving! Murphy's will be open from 11 am-2 am on Thanksgiving Day. They will be serving their regular menu in addition to all of your Thanksgiving favorites!
Murphy's
also has a special $10 lunch price from 11 am-2 pm and children (12 and under) eat for only $8. Their fireplace will be roaring all day long and live music from
BigForestFire
starts at 9 pm. Call 757-417-7701 to make your reservation today. You will be glad you did!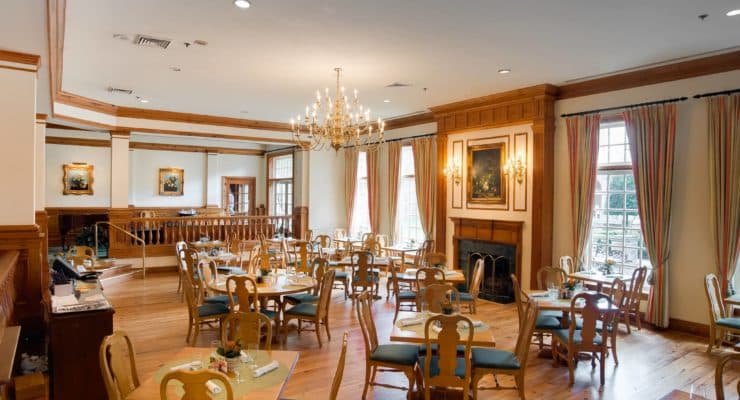 The tables are set with two extravagant lunch and dinner buffets in the lavish Virginia Ballroom and the Swan Terrace Grill. The traditional Founders Thanksgiving Day Buffet delightfully dishes out a forthcoming of turkey, ham, roasted steamship beef, aged cuts of prime rib with seasonally- and locally-grown fruits and vegetables and delicious salads. Lastly you have to try their pastries made in-house for dessert. Dinner features a ravishing turkey dressed with trimmings, sensibly and skillfully prepared by the culinary talents at The Founders Inn and Spa. It's a terrific place to spend your Thanksgiving Day in Virginia Beach.
The Butcher's Son
This popular steakhouse opens its doors this Thanksgiving with an at-home feel while sparing you the extra elbow grease you'd have to put into cleaning up at home. The Butcher's Son, known for their jazzy atmosphere and, dare we say, highbrow selection of steaks, The Butcher's Son brings out the best of the holiday with an afternoon buffet. The meal is centered around the carving station with turkey, ham and sirloin with all the favorites horseradish sauce, cranberry, grain mustard and of course gravy. Save room for dessert, as the chophouse will be whipping up pecan pie, pumpkin pie, apple pie, chocolate cake and cherry cobbler. I don't know about you… but I am starting to get VERY hungry!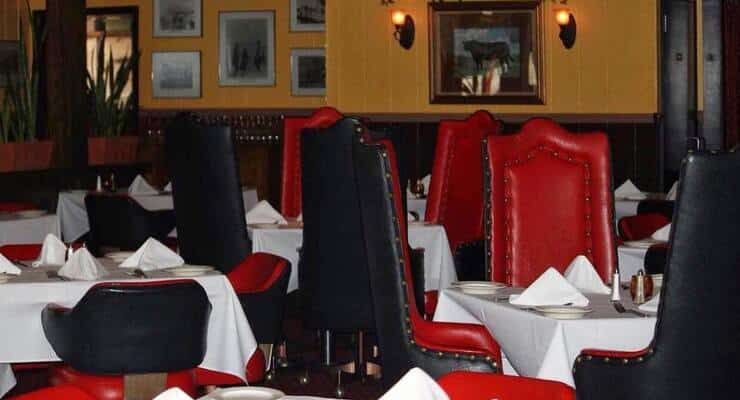 Their spectacular Thanksgiving Buffet will begin at 12:00 noon and continue all day. In addition to the buffet, their regular menu will be available starting at 4:30. Make plans now to come in and enjoy the company of friends and family with great food. The Black Angus has maintained an excellent reputation in Virginia Beach for decades. If you haven't enjoyed a holiday meal here… this year is your chance to see what it is all about at The Black Angus of Virginia Beach.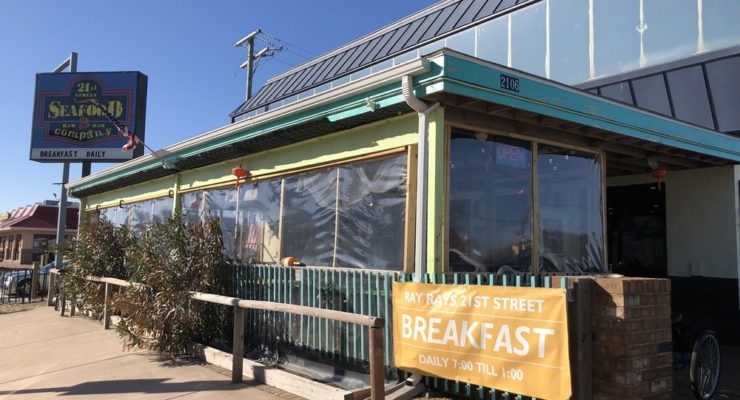 21st Seafood Raw Bar will be offering a full menu including Seafood as well as a turkey thanksgiving meal all day! Our hours of operation will be 10am to 10pm. 21st Street Seafood is known for their fun casual atmosphere, great seafood and a popular bar scene as well. Did we mention that the turkey thanksgiving meal is only $7.99? That's another thing that this restaurant is known for… great prices. So for a great way to do something different this Thanksgiving and not spend a lot , this place should be on your list!
Virginia Beach is a great place to be for the holidays and especially events. Start making your holiday plans today and remember that Thanksgiving is a time for us to ALL be thankful for what we have especially our friends and family.
Happy Thanksgiving from VaBeach.com!