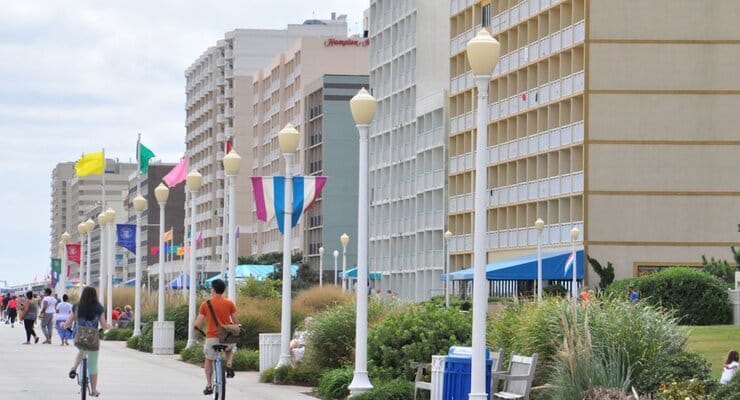 Millennials are on the move and finding home in smaller cities right by the ocean. Recent data indicates that 16.4% of the demographic are packing up and settling near the Atlantic—at Virginia Beach—putting it at the top 10 list of cities. Of course, they aren't just out to search for sleepy beach towns or catch the perfect wave.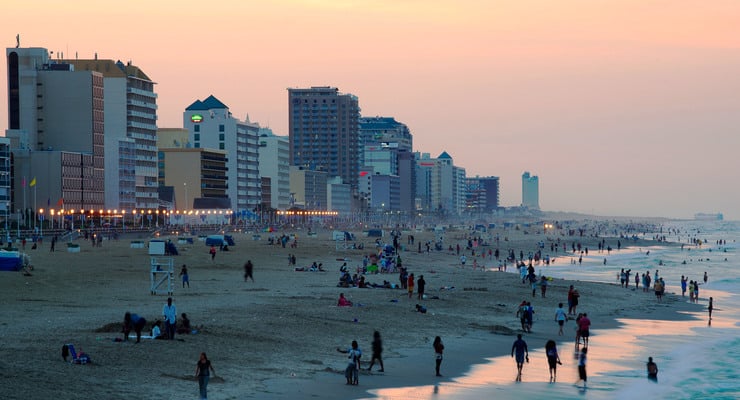 Virginia Beach has a thriving economy with the 13th lowest unemployment rate and 12th lowest poverty rate in the entire country. The city offers a quality of life better than the average city in America based on metrics such as economy, housing, education, health care, and crime statistics. Great opportunities await at the mouth of Chesapeake Bay where, unlike major cities such as New York or Chicago, the neighborhoods are much safer. This factor is an important consideration for those wanting to start a family.
However, better quality of life also means a slightly more expensive cost of living especially when it comes to housing. The average rent for a single-bedroom apartment in the metro is $1,130 while a three-bedroom unit might set you back $1,764 a month. The median sales price for a property is $259,000 with a $159 price tag per square feet.
Compared to other popular coastal towns though, living in Virginia Beach doesn't sound too bad. For instance, a home in Santa Barbara, California can cost upwards of $1million. Renting a studio apartment is $1,238, which is already more than a one-bedroom unit in Virginia Beach. Moving to the other side of the map, an apartment can be leased at $824 while houses are at a similar asking price as Virginia Beach. Further down south, Miami, Florida is slightly more expensive than VA. Although, it's significantly more affordable than the West Coast at $390,000 for a home. Miami is certainly no sleepy beach town with an exciting nightlife and luxuries left, right and center.

However, when computed, the median household monthly salary in Virginia Beach is $5,119, according to the Virginia Beach Department of Economic Development. This is higher compared to the nation's average income of $4,328. Groceries and dining, utilities, and healthcare are consistent with the average, making it more affordable considering the higher income. Private and public transportation are also much cheaper compared to major cities.
Virginia Beach also has a rising food scene, which attracts a lot of tourists and potential residents. Many restaurants specialize in seafood with the abundance of fresh fish and crustaceans coming in daily. It is also home to over 200 city parks, a wildlife refuge, and even a beautiful green space created out of landfill waste – Mount Trashmore Park. While oceanfront fun is the city's specialty, there are plenty of activities in the city center and an amazing park system. All in all, Virginia Beach is a great place to mix leisure, business, and home life.