Stumpy Lake Golf Course
4797 Indian River Rd Virginia Beach, VA 23456
(757) 467-6119
Region: Other, Virginia Beach
Description
Cut out of a forest of stately pines and majestic hardwoods on a 14-acre nature preserve that reaches out into a cypress shrouded lake is one of the finest golf courses to be found in southeastern Virginia. Designed by Robert Trent Jones and hidden from view by natural woods, Stumpy Lake, an 18-hole golf course, offers well cared for Bermuda fairways and beautifully manicured Bentgrass greens. Natural water hazards and strategically placed bunkers intersect the fairways to tantalize your play. Deer, fox, eagles, and ospreys from the surrounding woods often add to your round of golf. But Stumpy Lake Golf Course is more than a beautiful, well designed and cared for golf course a short drive from anywhere in Tidewater. There are the folks who operate it. The clubhouse-pro shop abounds in true Southern hospitality. Enter the beautiful clubhouse (completely renovated in 2009) and relax amid the tall tales of fellow duffers; refresh yourself at the sparkling clean lunch counter; or meander through the adjoining pro shop. If you're a golfer, Stumpy Lake Golf Course is for you. As you cross the natural bridge leaving Stumpy Lake, surrounded by elegant cypress filled waters, carrying with you a relaxed warm feeling, you will know you have visited more than just another golf course. You will remember Stumpy Lake.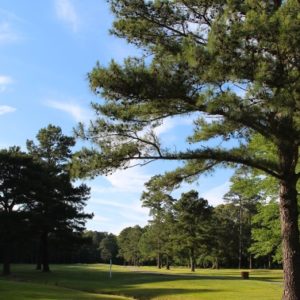 View the scenic Cypress tree stumps at Stumpy Lake Golf Course and enjoy a day of golf!

It's a magnificent Saturday morning here at Stumpy Lake GC. Come on out and enjoy this amazing weather with 18 holes at our wonderfully designed Robert Trent Jones golf course! Call ahead or visit us online for tee time availability and exclusive offers. See ya on the 1st tee! 🏌 ⛳️ ... See MoreSee Less
Load more
There are no Upcoming Events that VABEACH.COM is aware of for Stumpy Lake Golf Course.
Please call us at 757-460-9000 to get your events listed or visit our Virginia Beach Events page.
Load more
---
Coupons for Stumpy Lake Golf Course
Find Us Fast
Stumpy Lake Golf Course
4797 Indian River Rd Virginia Beach, VA 23456
Stumpy Lake Golf Course
Stumpy Lake Golf Course
4.1 out of 5 stars
Nice quite course but the bugs can get horrible. Not much you can do about considering the location. I'm not the best golfer so it'a nice to not have to worry about houses.
nice course and the staff is AMAZING. I lost 1 of my clubs and the pro office, maintenance men, and golf cart guys couldn't have been more helpful. They found my club and made sure it got shipped to me - out of state. Thank you all.
William
RECENT
THINGS TO DO

ARTICLES
MORE
THINGS TO DO

INFORMATION