AMF Lynnhaven Lanes
2601 Lishelle Place Virginia Beach, VA 23452
757- 468-1000
Region: Lynnhaven Corridor, Virginia Beach
Description
If you need some fun, come bowling with us. It just feels good to knock stuff down. Bowling is the ideal way to entertain your family, friends and co-workers. It's a sport, a recreation or a night out. Everyone can do it. You can give a bowling party to celebrate a milestone in life, generate friendly competition, or just bring together a group for pure entertainment. Our bowling centers can accommodate any group event, provide just the right food and beverages for your group, and take care of any special needs. AMF staff will help you plan an unforgettably enjoyable event at a strikingly different place.You can choose one of our standard packages or customize a party package that suits your group's individual needs. We'll do all the work while you have all the fun.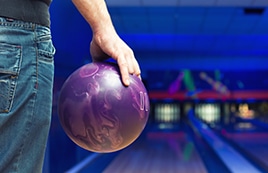 Lynnhaven Lanes is the place to have fun bowling for all types of occasions!

---
Coupons for AMF Lynnhaven Lanes
No Coupons found
Find Us Fast
AMF Lynnhaven Lanes
2601 Lishelle Place Virginia Beach, VA 23452
RECENT
THINGS TO DO

ARTICLES

When the winter approaches and chilly temperatures start to arrive in Virginia Beach, the ...
Read More
Find out where to go in Virginia Beach for Halloween. Don't be afraid. Some of these...
Read More

When you come to Virginia Beach and start walking toward the northern end of the beach (be...
Read More

There are a lot of things in the world today that cost outrageous amounts of money.  Even...
Read More
In a recent study done by job resource website Zippia, Virginia Beach was named the Number 8 happiest city in the U.S. While they did consider residen...
Read More
When you come to Virginia Beach and start walking toward the northern end of the beach (beyond 31st Street), you may notice something a little unique ...
Read More
Pure Defense If you are visiting Virginia Beach this summer, or any other beach for that matter, you need to know what sunscreen to bring.  Sunscreen...
Read More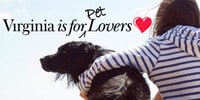 If you're looking forward to visiting Virginia Beach, but you're worried about what to do with your lovely furry friend, you don't n...
Read More