Chick's Seafood Fest
No Events Found at Chick's Seafood Fest
Ticketing Information:
Tickets are $25 in advance/$30 at the door. Proceeds benefit An Achievable Dream, "Breaking the Cycle of Poverty through Social, Academic, and Moral Education".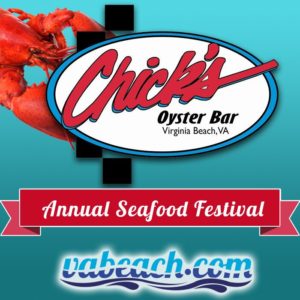 ---
EVENT DESCRIPTION
Join us for the Chick's Oyster Bar Annual Seafood Festival.
LIVE MUSIC:
Cody & Austin
THE TIKI BAR BAND!
RESTAURANTS INVOLVED:
Hearth Wood Fired Cuisine & Craft Beer
Mission BBQ.
CHICK'S FOOD:
Grilled Mahi Bowl,
Oysters,
She-Crab Soup,
Fish Fry and Shrimp Cocktail.
The winner of the 2017 Toyota Tacoma Truck raffle will be announced. Raffle Tickets are still for sale for $100 at Chicks Oyster Bar. Courtesy of Charles Barker Toyota.
Visit us in store or call us today for more info. Tickets can be purchased at Chick's Oyster Bar.
---
---
PHOTOS