Chick's Seafood Fest
Ticketing Information:
Tickets are $25 in advance/$30 at the door. Proceeds benefit An Achievable Dream, "Breaking the Cycle of Poverty through Social, Academic, and Moral Education".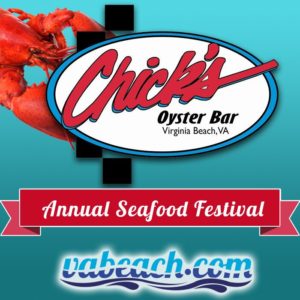 ---
THIS EVENT HAS ALREADY OCCURRED.
IT ENDED ON April 22, 2017 5:00 pm
If this is a recurring event, then we might not have the new upcoming dates in our system. Please check back later or make sure that this event has not changed names or ended permanently.
EVENT DESCRIPTION
Join us for the Chick's Oyster Bar Annual Seafood Festival.
LIVE MUSIC:
Cody & Austin
THE TIKI BAR BAND!
RESTAURANTS INVOLVED:
Hearth Wood Fired Cuisine & Craft Beer
Mission BBQ.
CHICK'S FOOD:
Grilled Mahi Bowl,
Oysters,
She-Crab Soup,
Fish Fry and Shrimp Cocktail.
The winner of the 2017 Toyota Tacoma Truck raffle will be announced. Raffle Tickets are still for sale for $100 at Chicks Oyster Bar. Courtesy of Charles Barker Toyota.
Visit us in store or call us today for more info. Tickets can be purchased at Chick's Oyster Bar.
---
---
PHOTOS