Virginia Beach is the ultimate American vacation spot. In a town that's just as hip as it was in the 1950s, you can still take the family for a week-long vacation and have money left over when you return home. One of the more cost-efficient travel destinations in the nation, yet one of the most favored, Virginia Beach has everything necessary to guarantee an enjoyable and memorable family vacation.
With so much to see and do in Virginia Beach, you may lose time trying to figure out what to do next. When you're not enjoying the soft sand and rolling waves, here are the top 10 Virginia Beach's attractions that should be on every itinerary.
Virginia Beach's Top 10 Attractions
1. Virginia Aquarium & Marine Science Center -- The aquarium in Virginia Beach is one of our nation's finest. It features over 700,000 gallons of aquariums, 300 hands-on exhibits and it even has its own stunning IMAX Theater. Its outdoor aviary and 1/3-mile nature trail help make it one of the most visited aquariums in the country, a must-see on your Virginia Beach vacation.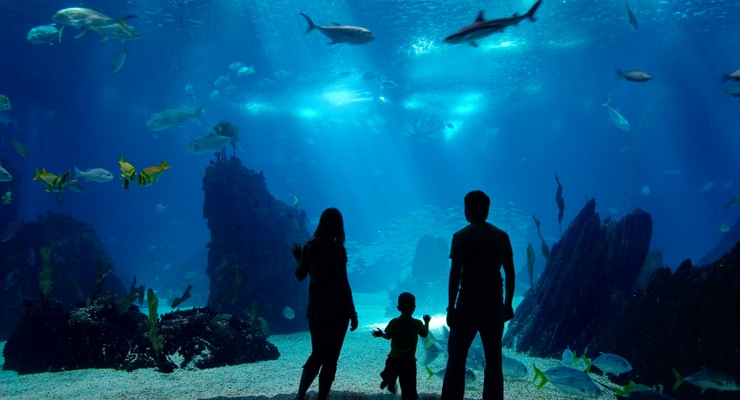 2. The Cape Henry Lighthouse -- The first government constructed lighthouse, built in 1792, has been guarding the shores of Chesapeake Bay for ages. Enjoy a trip to the top of the lighthouse for a stunning 360-degree view. Right over the next dune, you can see the new lighthouse that's standing sentry. It was built in 1881 and it's the tallest iron-encased lighthouse in the country.
3. Ocean Breeze Water Park -- The perfect place to beat the heat away from the beach. With 19 acres of slippery slides and super-soaking action, the Ocean Breeze Water Park is a joy for all ages.
4. Mount Trashmore -- This remarkable piece of human ingenuity is a full-blown, 165-acre activity park, but it was constructed by combining layers upon layers of compacted waste and clean soil. What's left is an environmental wonderland where you can learn about xeriscaping, the method used to grow an incredible garden using minimal water. The park features a skate park, nature trails, volleyball and basketball courts and many other treats. Reserve a Virginia Beach car rental, visit a great place to learn about the environment and enjoy yourself while doing it.
5. First Landing State Park -- These 2,700 acres of protected habitat draws over a million visitors each year. It's the perfect place to get away from the city for a while. With admission only $3 per car during the weekdays and only a buck more for the weekend, there's no place where you can get more for the money!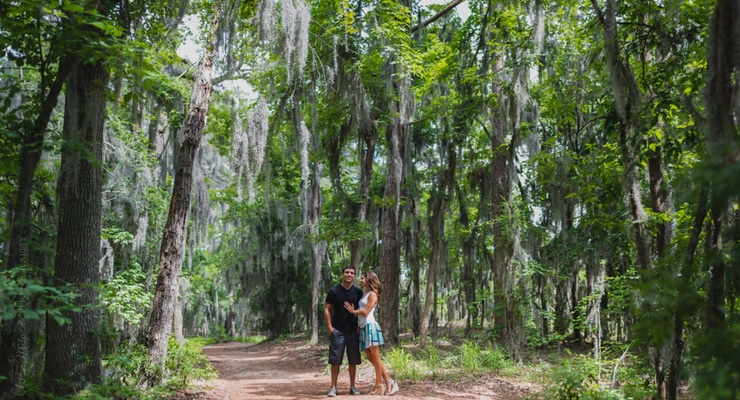 6. Atlantic Wildfowl Heritage Museum -- Built in 1895, this museum has been recording the history of local wildfowl and Virginia Beach in general for over a hundred years. On-site wood carving demonstrations will make you want to pick up a knife and start whittling.
7. The Virginia Beach Boardwalk -- The 3-mile stretch of concrete that borders Virginia Beach's gorgeous sand is one of the most entertaining places in the area. Games, food and three oceanfront stages offering nightly entertainment make this an enjoyable way to spend the morning, the afternoon and the evening hours!
8. Golf -- With world-class courses including Hell's Point Golf Club, Cypress Point Country Club and TPC of Virginia Beach leading the way, golfing has never been better. Enjoy 18 holes at one of the most prestigious clubs in America, close to many Virginia Beach hotels.
9. Local Historic Homes -- Virginia Beach is home to many of our nation's historic dwellings. Visit the famous Adam Thoroughgood House, Francis Land House or the Lynnhaven House to hearken back to an earlier time and to appreciate life then and now.
10. False Cape State Park -- With six miles of untouched and unspoiled land, you can see many unique and beautiful plants and animals. Wild horses roam free and bald eagles perch majestically in the treetops, so make sure you bring your camera!
I wish you a nice trip to these wonderful Virginia Beach locations, ensure you have the best of fun, and make it very memorable for your friends and family.