If you are passing through Virginia Beach, or have a few days for exploring the area, here are the top attractions you do not want to miss.
Virginia Beach has plenty of campsites where you can stay if you are travelling through. Just check out StorageArea RV Parking to find a place that suits you.
Hit the Beach
If you do not visit the beach, did you really even visit at all? The Virginia Beach area boasts 28 miles of sandy shores for you to enjoy. Whether you are into surfing, topping up your tan or while the day away with a book, there is no better place to enjoy your time.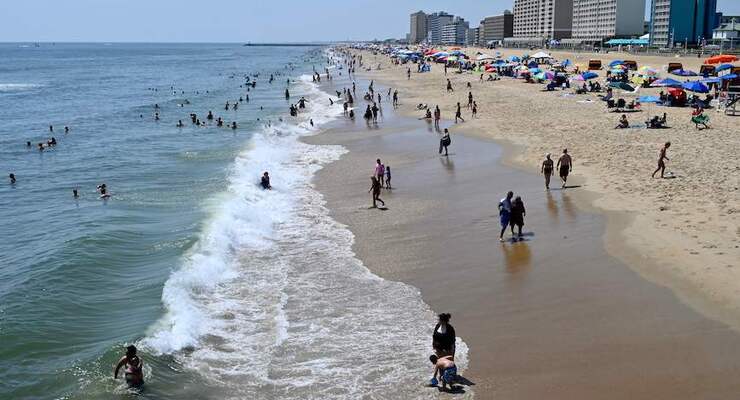 Visit the Virginia Beach Aquarium
Virginia Beach Aquarium is home to over 300 species including sharks, turtles and Komodo dragons. If sunning up at the beach is feeling a little too hot and sweaty, the aquarium can be a much-needed break from the heat. For an even better experience, the aquarium also offers behind the scenes tours which can be booked on their site.
The Local Delicacy: Oysters
If you have never tried oysters, or love this slimy delicacy, Virginia Beach oysters are definitely worth a try. The Lynnhaven oyster is a native to these waters, meaning you can taste truly fresh oysters at restaurants like Lucky Oyster, Catch 31 or Big Sam's Raw Bar.
Military Aviation Museum
Those that love a little history should not miss the Military Aviation Museum – home to one of the largest collections of military aircrafts from WWI and WWII. What is particularly unique about the aircrafts at the museum is that all of them can still fly. The museum host shows and events starting in May each year where you can gain a real sense of the technological advancements that were made during the war.
Neptune Festival
If you are in the Virginia Beach area near the end of September, you definitely need to visit the Neptune Festival Boardwalk Weekend. The festival offers events, surfing tournaments, food, drink and craft stalls and takes in millions of visitors every year. The festival is a great way to spend a weekend taking in the sunshine and enjoying the best that the local area has to offer.
The event is free, but you will need to pay a small admission fee for the sand sculpture tent. And since it is the North American Sand Sculpting Championship, it is definitely worth the fee!
Mount Trashmore
You have probably heard of the famous Mount Trashmore. What looks like a rolling hill of beautifully green grass beside lakes and open space is actually an environmental icon. Mount Trashmore is created with layers of landfill and clean soil – making what could be a disgusting eyesore, into something that can be used. There are several playgrounds for the kids, a skatepark and even a fishing lake.
There are so many things to see, do and taste in Virginia Beach. If you have a few days or even hours to kill in the sunshine, this list should give you plenty of ideas of how to spend the time.