Chesapean Outdoors
was last modified:
February 16th, 2019
by
Alex
Chesapean Outdoors
313 Laskin Road Virginia Beach, VA 23451
757- 961-0447
Chesapean Outdoors
was last modified:
February 16th, 2019
by
Alex
Region: HillTop, Virginia Beach
Description
Chesapean Outdoors is Virginia's Beach's premier Eco-tour company. Our popular guided dolphin tour allows a unique perspective into the world of bottlenose dolphins from easy to use sit-on-top ocean kayaks. If the ocean isn't your thing, paddle as the Indians did through calm waters of the Chesapeake Bay. How about surfing with dolphins? Comprehensive beach instruction followed by the gentle waves of the Atlantic on soft, forgiving learner boards will have you riding the curl in no time. If you're more of a land lover, let our guides take you on a relaxing bike tour of the oceanfront and historical wilderness or a hike on the same trails as the first explorers. We have adventures and activities for all ages. Come visit us in the heart of the oceanfront and check out our full range of quality sportswear and outdoor equipment.
Chesapean Outdoors
was last modified:
February 16th, 2019
by
Alex
Chesapean Outdoors
was last modified:
February 16th, 2019
by
Alex
Chesapean Outdoors
was last modified:
February 16th, 2019
by
Alex
---
Coupons for Chesapean Outdoors
No Coupons found
Find Us Fast
Chesapean Outdoors
313 Laskin Road Virginia Beach, VA 23451
Chesapean Outdoors
was last modified:
February 16th, 2019
by
Alex
Chesapean Outdoors
was last modified:
February 16th, 2019
by
Alex
Chesapean Outdoors
was last modified:
February 16th, 2019
by
Alex
Chesapean Outdoors
was last modified:
February 16th, 2019
by
Alex
Chesapean Outdoors
was last modified:
February 16th, 2019
by
Alex
RECENT
THINGS TO DO

ARTICLES
It was the fall of 2018 and hip-hop star and pop icon Pharrell Williams had a vision for V…
Read More
Something in the Water Virginia Beach
was last modified:
May 28th, 2019
by
Virginia Beach
Virginia Beach is an interesting destination in that it's recognized as an entertain…
Read More
What To Know About Entertainment In VA Beach
was last modified:
May 1st, 2019
by
Virginia Beach
Located just 10 miles from the Virginia Beach Oceanfront, Farm Bureau Live is based out …
Read More
Virginia Beach Amphitheater Means Music and Concerts
was last modified:
June 18th, 2019
by
Virginia Beach

There's nothing quite like going to a live show and hearing your favorite band or song. …
Read More
Best Places for Live Music in Virginia Beach
was last modified:
December 13th, 2018
by
Virginia Beach
MORE
THINGS TO DO

INFORMATION

Everyone wants to know about the hottest attractions for July in Virginia Beach. We make i…
Read More
Hottest Attractions for July in Virginia Beach
was last modified:
July 1st, 2019
by
Virginia Beach

Whale watching in Virginia Beach is a must-do activity. For some, it's a bucket list…
Read More
Whale Watching in Virginia Beach
was last modified:
January 7th, 2019
by
Virginia Beach

There's nothing quite like going to a live show and hearing your favorite band or song. …
Read More
Best Places for Live Music in Virginia Beach
was last modified:
December 13th, 2018
by
Virginia Beach

Pepe Percivati's Seashore Cathedral In 2018 the Virginia Beach Office of Cultural Af…
Read More
Seashore Cathedral Mural at Rudee Inlet Bridge
was last modified:
November 28th, 2018
by
Virginia Beach

Virginia Beach is well-known for its seafood.  Everyday boats go out and bring back fresh…
Read More
The Best Sport and Charter Fishing Boats in Virginia Beach
was last modified:
August 30th, 2018
by
Virginia Beach

Virginia Beach Basic Rules & Regulations THINGS YOU NEED TO KNOW Important Numbers Ur…
Read More
Beach and Boardwalk Basic Rules
was last modified:
July 18th, 2018
by
Virginia Beach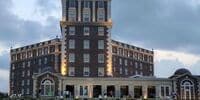 Historic Cavalier Hotel Reopens! The historic Cavalier Hotel reclaimed its well-deserved reputation as a luxury destination in Virginia Beach when it …
Read More
Historic Cavalier Hotel Makes a Comeback
was last modified:
January 3rd, 2019
by
Virginia Beach
Pure Defense If you are visiting Virginia Beach this summer, or any other beach for that matter, you need to know what sunscreen to bring.  Sunscreen…
Read More
Sunscreen – A Must Have For Your Summer Beach Visit
was last modified:
August 30th, 2018
by
Virginia Beach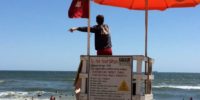 We hit the beaches to get a first-hand look at the daily routine of a Virginia Beach lifeguard. We met up with 26 year veteran Marc Levine who gave a …
Read More
A Day in the Life of a Virginia Beach Lifeguard
was last modified:
May 24th, 2019
by
Virginia Beach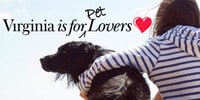 If you're looking forward to visiting Virginia Beach, but you're worried about what to do with your lovely furry friend, you don't n…
Read More
Pets + Virginia Beach = Paradise!  Virginia Beach is Completely Pet Friendly
was last modified:
May 24th, 2019
by
Virginia Beach
Chesapean Outdoors
was last modified:
February 16th, 2019
by
Alex