There are thousands of people in the Virginia Beach area who love to be able to enjoy a nice pizza while they are out at the beach. This is one of the most popular foods that people enjoy eating all over the world. It's a very practical and tasty way to fill your stomach when you are enjoying a nice day in Virginia Beach. In this article we are going to talk about one of the most popular and highly recommended places for you to have pizza.
Doughboy's Pizza
Out of all the pizza places that we consider to be excellent, this is probably the one that serves the most varied pizza menu. They have 3 different locations in Virginia Beach and this is a true testament of how delicious and popular this restaurant is. They have some incredibly crazy ideas of toping combinations. The Cordon Blue Pizza is one of their specialties and it is a true delight. It has been in business since 1989 and it has always provided the customers with excellent customer service. If you happen to be in Virginia Beach, you are definitely going to bump into one of three.
This is a very affordable choice and it has the perfect setting for all kinds of reunions with friends and family. You will love how original some of their menu selections are.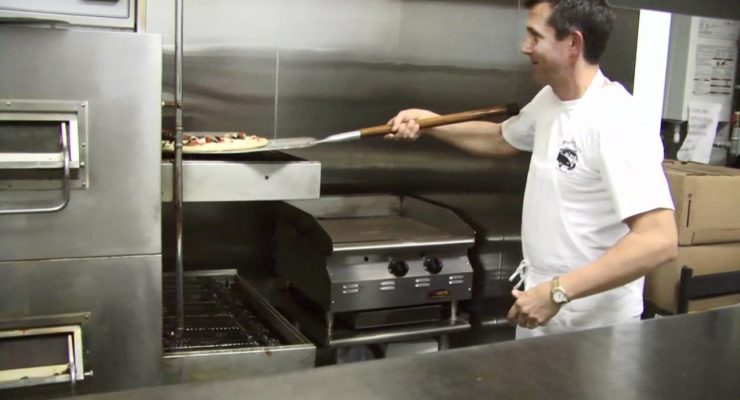 iL Giardinos
This is the classy side of the world of pizzas. This isn't just a pizza joint… it is a full-fledged italian restaurant that will make you feel like you are in the heart of Italy.
If you are looking for a very classy place that serves Pizza in the traditional Italian way, this is the best place to go. The price is probably the highest of all the pizzerias that we can recommend, but the food, the attention and the restaurant decoration are definitely worth the visit at least once.
Every single pizza is cooked in an authentic Italian Pizza Oven. This is a great place for a romantic dinner, or for a business meeting, but also for a reunion with your family. In any case, you will love this place. Just remember that this is not the most affordable option for pizza in Virginia Beach, but it will be worth the expense.  You will not be disappointed.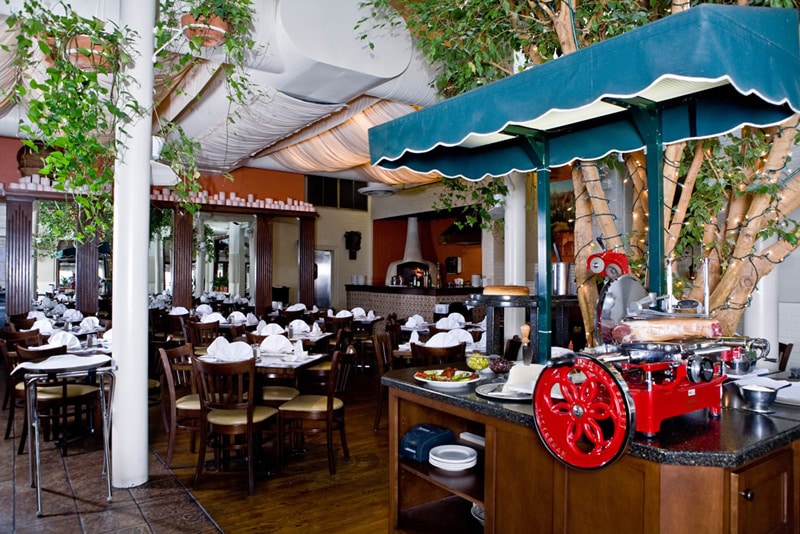 Shorebreak Pizza and Sports
This is the place that we recommend for all of those people who don't mind exploring inland to enjoy eating the most delicious foods that could satisfy the biggest appetites. They make some of the tastiest pizza combinations that you can imagine, but they also serve a whole bunch of delicious dishes and you can even build your own burgers, pizzas and pies. There is a Pizza called the two cheese white pizza and it's a heavily recommended choice for anyone who visits Shorebreak. The super slice and the meat lover's pizza are also highly recommended. Also, last but not least, get the Signature Sauce. It's got a little spice to it.
Don't forget to bring your appetite when you visit this particular restaurant. They have some of the biggest dishes that you could ever imagine eating. The combinations of some of the dishes they serve are incredible.

There you have it. Those are the best choices that you can find in the Virginia Beach area. Pizza restaurants have always been part of the tradition of any area that is near the beach. Virginia Beach has pizza pace that go beyond the basic small locations that serve slices on the boardwalks. The pizza restaurants that we mentioned are truly outstanding and delicious.
You will love the experience, the food and the excellent service that you will get in all of these places.
We would never recommend these locations to you if we didn't know for sure that their service and their attention to detail is truly outstanding.