Everyone wants to go to Virginia Beach, get a tan, cruise the boardwalk and have a lot of fun.  There are so many things to do for all types of people.  Unfortunately, not everyone has someone to bring with them when they go to Virginia Beach.  Single ladies may be wondering where they should go and what they should do in Virginia Beach.  While a trip to Virginia Beach can be fun, not knowing these things though can make the trip stressful or even depressing if you find yourself in the wrong spot.  How would you like to find yourself in a romantic restaurant all alone while everyone around you is enjoying themseles with their "significant other"?
Here is a brief guide to visiting Virginia Beach as a single lady.
Hit the Spas
Arrive early to Virginia Beach and/or wake up early. This allows you to spend the morning getting pampered at one of the many spas and massage resorts in Virginia Beach. One of the area's most exclusive spas is Spa By the Beach located just blocks from the 31st Corridor, that will enable you and your group to let your worries drift away. Once you are fully relaxed then go out and enjoy the beach afterwards and soak up the sun.  The spa treatments will also help you to prepare to hit the clubs later in the day and look your best.  Because of the resort nature Virginia Beach there are a lot of high quality spas to choose from. View all Virginia Beach Spas and Massage treatment centers.
Know where to Eat
Virginia Beach is well known for its seafood and if you don't like seafood almost all of the restaurants in the area are outstanding.  However, once again, you don't want to find yourself inthe midst of a bunch of honeymooners when you happen to be all alone. Pick a place with a lively atmosphere and a good bar so that you can be mobile and not confined to one little table or booth.  If you want some exciting places for singles, we could recommend Catch 31, Mahi-Mahs,  or even grab a craft brew at Back Bay Brewing Company. If you still want some finer dining save up a little extra money so that you can treat yourself at one of these amazing local restaurants. Central 111 or The Back Deck are two fantastic places that have a great atmosphere to wind down from a long day at the beach.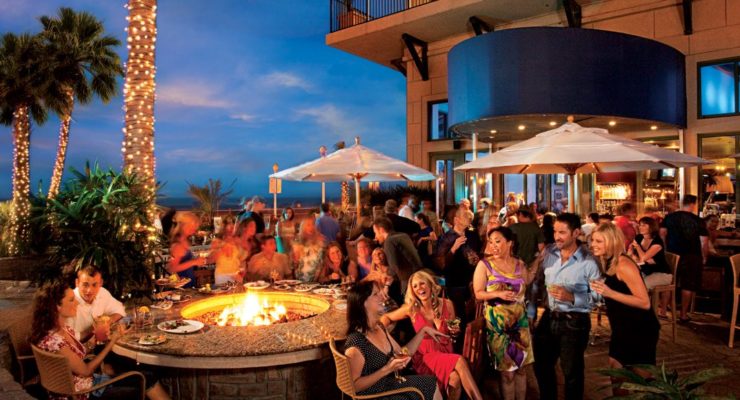 Go Shopping!
Don't just sit in your hotel or walk endlessly up and down the boardwalk searching for something to do to pass the time.  There are tons of Shopping centers and districts all around Virginia Beach.  If you stay at the oceanfront, obviously you will be exposed to the oceanfront shops and they can sometimes be far apart or too small to find what you are looking for.  La Promenade Distinctive Shoppes is the place to find that gift for that special occasion or party.
Nightlife
There are a few nightclubs to spend your time at in the evenings however Virginia Beach is not known for it's huge number of nightclubs or party zones.  Most of the entertainment at the oceanfront is in the form of bars and lounges where people can meet and gather around food and drink.  Many of them have live music or other activities to enjoy while you are drinking. Now if you want that true Miami nightclub feel make sure you check Island Twist. It's one of the most happening clubs at the oceanfront.
If we had to pick one spot where you can go and dance and party and have a ton of fun, it would have to be Eagles Nest Rockin Country Bar.  Although it is not located directly on the oceanfront area it is only a 5 minute cab or Uber ride inland.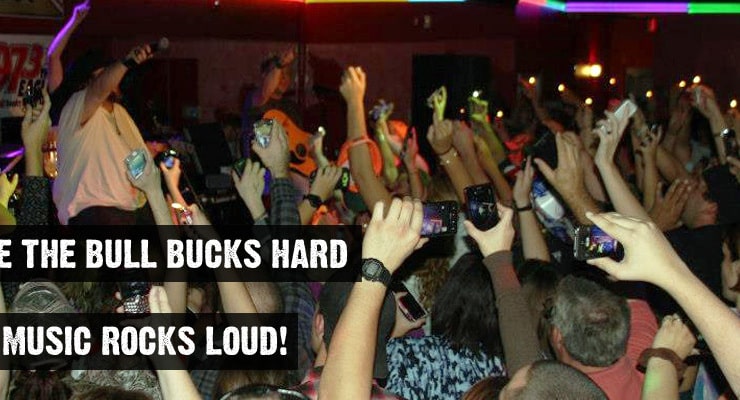 Enjoy a Drink and Mingle
Almost any drink you can think of you can find on Virginia Beach.  Happy hours exist all over the boardwalk and if you know where to go and when to do it, you can get some cheap drinks and experience the smaller bars of Virginia  Beach that most people dont't think about.  Most people want to come and experience an Orange Crush.  You can get an Orange Crush made ant any oceanfront bar or restaurant.  It is a delicious drink made with real crushed oranges and has taken Virginia Beach by storm. If you travel alone to Virginia Beach as a single girl speak with the bar tenders, they will have plenty of drinks for you to try and also ideas of activities for you to try out the next day.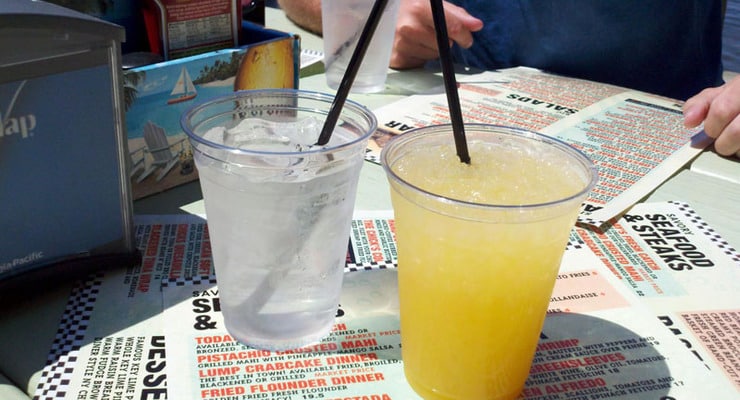 Events
If there is an event it town, be sure to find out what it is and get there.  This is where the real fun is. Wine festivals, musical events, boardwalk art shows and so much more.  No matter what event it is, you can be assured that hundreds (or maybe thousands) of people will be there and it will be a blast!  View all of our Virginia Beach Events.
Be Safe
Whenever you go anywhere as a single person make sure to remain safe.  If something doesn't feel right when you are walking out alone or doing another activity make sure you find somewhere safe.  Overall the main areas of Virginia Beach such as the boardwalk are incredibly safe at night.  The Virginia Beach Police are very protective and out to make sure that locals and visitors alike are safe.
Virginia Beach is a fantastic vacation spot for both familes as well as single people.  You just need to know what to do. It doesn't matter who you are or where you come from, there is always something to do and fun to be had in Virginia Beach.  Just keep your eyes and ears open and explore!