Jumpin' Shrimp
1211 Atlantic Avenue Virginia Beach, VA 23451
(757) 222-6532
Price: $$$$$
Region: Oceanfront Central (11-25), Virginia Beach
Cuisines: Seafood, Steak
Description
Oceanfront casual dining serving breakfast, lunch, and dinner with a large selection of steak, seafood, pasta, and specializing in sweet white gulf shrimp. All kids receive a Jumpin' Shrimp frisbee with each kid's meal. Come enjoy the food – enjoy the view!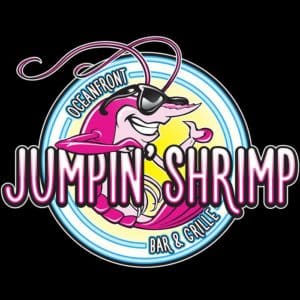 Sitting right on the boardwalk, with some of the tastiest food, and friendliest staff,...Jumpin' Shrimp may be NEW but it's a favorite at the beach!

A Closer Look
This Restaurant has not set up any of its highlights and features.
Visitors will need to visit the location to view the highlights and features.
Owners can contact VABeach.com at 757-460-9000 to enable your account so you can add your own highlights and features.
VABeach.com Custom Photos
---
Coupons for Jumpin' Shrimp
1211 Atlantic Avenue Virginia Beach, VA 23451