Baja Cantina Mai Bar
206 23rd St Virginia Beach, VA 23451
(757) 437-2920
Price: $$$
Region: Oceanfront Central (11-25), Virginia Beach
Cuisines: Mexican & Southwest
Description
Great little bar with tables and a huge pool table with amazing tacos and food service until 2:00AM. Also offering a wide variety of music. And the local's rave about the fish tacos!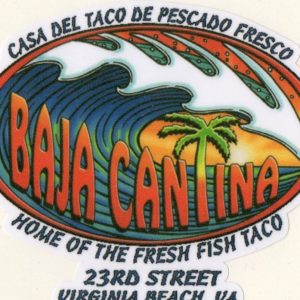 In the mood for fish tacos? Then come to Baja Cantina for the best of the beach!

A Closer Look
This Restaurant has not set up any of its highlights and features.
Visitors will need to visit the location to view the highlights and features.
Owners can contact VABeach.com at 757-460-9000 to enable your account so you can add your own highlights and features.
VABeach.com Custom Photos
There are no Upcoming Events that VABEACH.COM is aware of for Baja Cantina Mai Bar.
Please call us at 757-460-9000 to get your events listed or visit our Virginia Beach Events page.
---
Coupons for Baja Cantina Mai Bar
206 23rd St Virginia Beach, VA 23451