Sandbridge Realty
581 Sandbridge Rd Virginia Beach, VA 23456
757-426-6262
800-933-4800
Hours:
8:30am - 5:00pm Mon-Fri
Region: Sandbridge, Virginia Beach
Description
Sandbridge Realty offers hundreds of homes and condos along a beautiful stretch of wide sandy beaches along the Atlantic coastline. Your dream beach vacation becomes a reality with so many different options: whether you want an oceanfront mansion or a bay cottage, we have something for everyone!
Visit Sandbridge Beach today! Minutes from the resort area of Virginia Beach!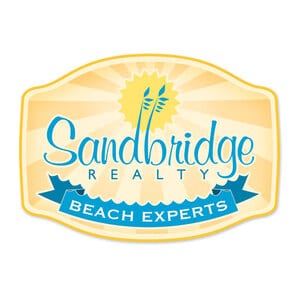 Beautiful Beach homes for rent or for sale. Check them out and let them find your dream beach home!

Amenities
ADA Compliant
Barbeque / Picnic Area
Bicycles Available
Exercise Room
Fireplace in Room
Full Kitchen
Game Room
Hot Tub / Jacuzzi in Pool Area
Hot Tub / Jacuzzi in Room
Indoor Pool
Internet (Free)
Kid/Family Friendly
Laundry
Microwave
Non-Smoking Facility
Oceanfront
Oceanfront View
Outdoor Pool
Parking- On Site
Pet Friendly
Wheelchair Accessible
Wi-Fi Access Available
Featured Sandbridge Realty Rental Properties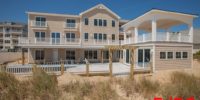 2476 Sandfiddler Rd
The Regency….coming in 2015! Just as the name implies…this brand new 12 bedroom oceanfront palace will be one of Sandbridge's newest...
House Oceanfront 12 Bedrooms 12.5 Bathrooms 36 Occupancy
View Property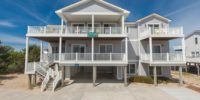 3045 Sandfiddler Rd
Beautiful and spacious semi-oceanfront home has picture perfect views of the ocean and bay. Expansive decks furnished with Built-To-last and Polywood ...
House Semi Oceanfront 8 Bedrooms 6 Bathrooms 22 Occupancy
View Property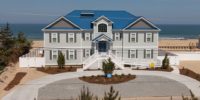 2904 Sandfiddler Rd
You will jump "Over the Moon" when you vacation in this brand new beautiful oceanfront home. Built by the highly successful RBC Constructi...
House Oceanfront 9 Bedrooms 9.5 Bathrooms 30 Occupancy
View Property
2300 Sandfiddler Rd
Incredible new amenities to this already picture perfect home are just being completed for your stay in 2015! Besides the newly updated interior, the ...
House Oceanfront 9 Bedrooms 9.5 Bathrooms 28 Occupancy
View Property
VABeach.com Custom Photos
There are no Upcoming Events that VABEACH.COM is aware of for Sandbridge Realty.
Please call us at 757-460-9000 to get your events listed or visit our Virginia Beach Events page.
---
Coupons for Sandbridge Realty
581 Sandbridge Rd Virginia Beach, VA 23456
Nearby Places of Interest
Restaurants

Attractions
Sandbridge Realty
So glad I used Sandbridge Realty.
Had a sudden last minute rental need.
Beach Pros wasted my time.
Christy Valentine from Sandbridge Realty took care of my rental within hours of the same business day.
Great service and great rental.
S/ Eduardo Sandoval
In the midst of a disastrous vacation house rental from another agency in the Virginia Beach area, Sandbridge worked with me to get my family into one of their vacant beach houses on very short notice. Once we got there, we wondered why we didn't go with Sandbridge in the first place. The house was amazing, clean and very nicely furnished. Little things like labeled light switches add an immediate level of comfort. Sandbridge's staff was most helpful and friendly. What a great vacation!