DJ Bruce Silverman
About the Band
Category:
DJ
Music Genre:
Dance
Dj Bruce Silver started spinning vinyl in 1988 while still in high school. His love for music started long before the era of compact discs. By the time Bruce graduated high school in 1991 his cd collection had grown to well into the 1000's along with an incredibly large record collection. Bruce played house parties and at his family's restaurant/bar, Silverman's Restaurant in Virginia Beach's Kempsville neighborhood.
After turning 21, Bruce started to play local bars and clubs, learning the finer points of his trade from the area's top Dj's. Bruce has been blending and phrasing songs to keep the dance floors full and the clubs bartenders busy by rotating the crowd on the dance floor. Soon after turning 21 Bruce was spinning in the local hot spots in Virginia Beach and Norfolk. Even now Dj Bruce Silver is rocking the turn tables in Hampton Roads.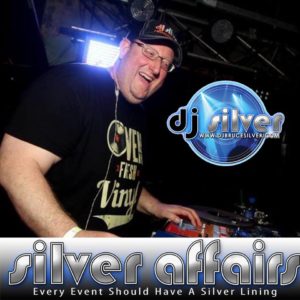 or call 757-460-9000

Where They Are Playing
Oh Snap! We do not know of any live music events where this band is playing.