Brian Carmona Band
About the Band
Category:
Band
Music Genre:
Blues, Rock
Over the course of more than three decades, 3 world tours as lead guitarist and collaborating on thirty three studio albums, Brian Carmona has continued to evolve, develop and challenge himself as a musician. As singer, songwriter and producer of his debut album, THIS IS ME, Carmona finally felt he made is biggest creative leap yet.
Based in the Hampton Roads area of Virginia for the past 12 years, Brian Carmona is a Brooklyn-born guitarist/songwriter who delivers his own brand of Blues Rock with Latin, R&B, Funk influences on this all-original, self produced debut album.
A first-generation American whose mother hails from Colombia and the product of a musical family, Carmona's a soulful vocalist. He picked up the 6-string at the age of 11 and develop his own distinctive style, influenced most by the three Kings- B.B., Freddy and Albert, Carlos Santana, Albert Collins and Jimi Hendrix, while also playing drums, bongos and other percussion instruments along the way. Carmona is rooted in the past and it's clear he learned his moves from musicians some three generations ago. Brian Carmona emphasizes how the American roots of music is grounded with the 60's notion of blues and soul, all filtered through the prism of 70's Classic Rock. Which isn't to say Carmona ignores the straight stuff: most of his original music is modern-His roots are just that-roots, not anchors, allowing the group to grow, often in unexpected and quietly thrilling ways.
I've been wanting to produce my own record for a long time, '' he says explaining that he met with numerous candidates before concluding that he should make the move. "What I wanted to provide was a place for musicians to come and feel they could express themselves, and contribute in their own voice the way I was able to contribute in mine."
I have a great, great band- the most gentle, genuine musically open-minded people, " he says, "I push them some but they always respond with creativity and they inspire me to open things up musically. The versatility of my band has been a gradual concept I've been working on since I started playing at the Parchment Farm in Portland Oregon in 1994. Back then we would play three- or four- hour shows. We had horn sections, extended jams, improvisational songs, and whatever else would come from the ether. This current group of players I have on the road with me has re-inspired me to be more open, and less protective. I think THIS IS ME reflects this attitude, and the vibrations are very much reflections of the connections."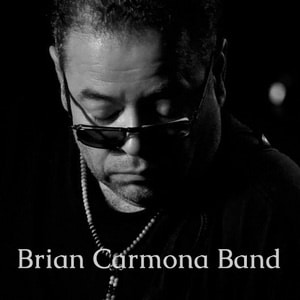 or call 757-460-9000

Where They Are Playing
Oh Snap! We do not know of any live music events where this band is playing.