Backwoods Company
About the Band
Category:
Band
Music Genre:
Attitude Country, Country, Rock, Southern Rock
Backwoods Company is a band formed in Chesapeake, Va. in 2015. The Band Consists of Ian Foutz (Vocals/Drums), Scott Minner(Vocals/Bass) Jeff Hardesty (Vocals/Guitar), Mitch Foutz(Vocals/Guitar).
Backwoods Company has taken their unique musical influences and blended them into a musical style all their own, which is, a cross of the more edgy rock side of Country (Jason Andean, Eric Church) and the more Country Side of Southern Rock ( The Cadillac 3, Blackberry Smoke) and combined it with there Hard Rock influences to make a Brand all their Own of which they affectionately call "Tractor Metal"! It lends to a very Energetic and Entertaining Musical Experience. The Band feels it doesn't play to an Audience but, plays along with an Audience. That is key to BWCo. If it's an Audience of 10 or 10,000 , they give a show to remember. Festival, Club or Private venue it's 100%!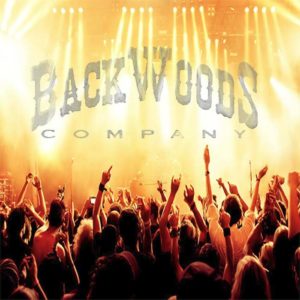 or call 757-460-9000

Where They Are Playing
Sunday, July 14, 2019
6:00 pm - 10:00 pm