Protocom Aviation
5172 W Military Highway Ste C Chesapeake, VA 23321
(757) 335-1352
Region: Chesapeake, Other
Description
Protocom Aviation specializes in customized tours, special events, helicopter instruction & rentals. Come tour the coast in authentic WWII warbirds, such as the classic Stearman or mighty T6 Texan! Or get a bird's eye view from a helicopter, as you cruise the beaches & back bays of beautiful coastal Virginia & beyond! Let Protocom Aviation help you cross off another item on your bucket list TODAY!"
Take to the skies in a WWII Stearman or T6 Texan! Come get loopy in a Great Lakes biplane or zip around
in a helicopter!

Protocom is getting ready for the 2017 race season!! 🏁

Reno Air Race Association
Mark your calendars now! The 2016 National Championship Air Races show is headed to NBC Sports with three scheduled air dates. The first date is coming up soon on March 11th at 2:00PM ET. ... See MoreSee Less
VABeach.com Custom Photos
There are no Upcoming Events that VABEACH.COM is aware of for Protocom Aviation.
Please call us at 757-460-9000 to get your events listed or visit our Virginia Beach Events page.
---
Coupons for Protocom Aviation
No Coupons found
Find Us Fast
Protocom Aviation
5172 W Military Highway Ste C Chesapeake, VA 23321
RECENT
THINGS TO DO

ARTICLES

When the winter approaches and chilly temperatures start to arrive in Virginia Beach, the ...
Read More
Find out where to go in Virginia Beach for Halloween. Don't be afraid. Some of these...
Read More

When you come to Virginia Beach and start walking toward the northern end of the beach (be...
Read More

There are a lot of things in the world today that cost outrageous amounts of money.  Even...
Read More
In a recent study done by job resource website Zippia, Virginia Beach was named the Number 8 happiest city in the U.S. While they did consider residen...
Read More
When you come to Virginia Beach and start walking toward the northern end of the beach (beyond 31st Street), you may notice something a little unique ...
Read More
Pure Defense If you are visiting Virginia Beach this summer, or any other beach for that matter, you need to know what sunscreen to bring.  Sunscreen...
Read More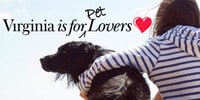 If you're looking forward to visiting Virginia Beach, but you're worried about what to do with your lovely furry friend, you don't n...
Read More