Beach Eco Tours
3233 Pacific Ave Virginia Beach, VA 23451
(757) 754-8382
Region: Oceanfront North (26-40), Virginia Beach
Description
Beach Eco Tours offers Stand Up Paddleboard (SUP) Tours on the serene flatwaters of Virginia Beach as well as waveriding lessons and tours along the Oceanfront and Eastern Shore of Virginia. We also offer SUP board and accessory sales and SUP Rentals.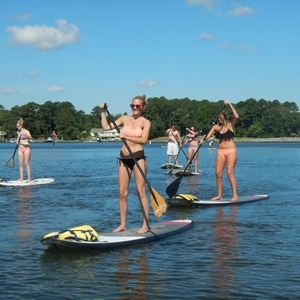 Learn stand up paddle boarding from the the leader in the business at the oceanfront!

Beach Eco Tours added 5 new photos to the album: SUP Tour 9/17/16 9am.
Thursday September 22nd, 2016
#beachecotours #SUP #standuppaddle ... See MoreSee Less
VABeach.com Custom Photos
There are no Upcoming Events that VABEACH.COM is aware of for Beach Eco Tours.
Please call us at 757-460-9000 to get your events listed or visit our Virginia Beach Events page.
---
Coupons for Beach Eco Tours
No Coupons found
Find Us Fast
Beach Eco Tours
3233 Pacific Ave Virginia Beach, VA 23451
Beach Eco Tours
Eco Tours, Inc
5 out of 5 stars
My husband and I did the SUP dolphin tour with Nick and absolutely loved it!! He was so helpful with both the paddle boarding and giving us information about the ocean and area as a whole. We saw tons of dolphins in an environment that was incredibly unique. I would suggest this tour to anyone and everyone!!
RECENT
THINGS TO DO

ARTICLES

When the winter approaches and chilly temperatures start to arrive in Virginia Beach, the ...
Read More
Find out where to go in Virginia Beach for Halloween. Don't be afraid. Some of these...
Read More

When you come to Virginia Beach and start walking toward the northern end of the beach (be...
Read More

There are a lot of things in the world today that cost outrageous amounts of money.  Even...
Read More
In a recent study done by job resource website Zippia, Virginia Beach was named the Number 8 happiest city in the U.S. While they did consider residen...
Read More
When you come to Virginia Beach and start walking toward the northern end of the beach (beyond 31st Street), you may notice something a little unique ...
Read More
Pure Defense If you are visiting Virginia Beach this summer, or any other beach for that matter, you need to know what sunscreen to bring.  Sunscreen...
Read More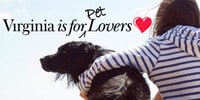 If you're looking forward to visiting Virginia Beach, but you're worried about what to do with your lovely furry friend, you don't n...
Read More