Movie Trivia Night: Cult Classics at Dave & Buster's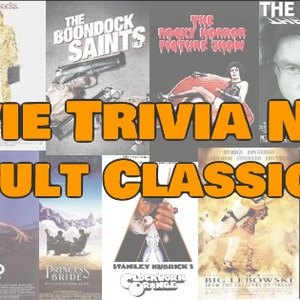 ---
EVENT DESCRIPTION
Cult Classic: A film that has acquired a cult following. Cult films are known for their dedicated, passionate fanbase, an elaborate subculture that engage in repeated viewings, quoting dialogue, and audience participation.
Maybe you love them, or maybe you want to see what the hype is all about, regardless everyone's seen a cult film. And now's your chance to show off your knowledge of them!
Trivia begins at 7pm
Trivia teams of no more than 6
T-shirt and costume contest! Dress up as your favorite character from a cult film!
---
---
PHOTOS