Interactive Comedy Murder Mystery Dinner Show
Date/Time
Venue/Location
Nov 10
6:00pm - 9:00pm

THIS SPECIFIC EVENT INSTANCE EITHER
DOESN'T EXIST OR HAS ALREADY OCCURRED
Ticketing Information:
$59.95 includes dinner and show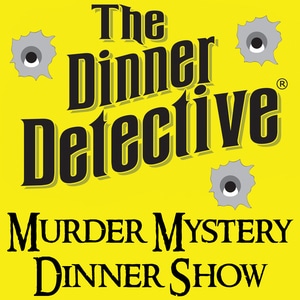 Largest murder mystery dinner show in the U.S.!

---
THIS EVENT HAS ALREADY OCCURRED.
IT ENDED ON November 10, 2018 9:00 pm
If this is a recurring event, then we might not have the new upcoming dates in our system. Please check back later or make sure that this event has not changed names or ended permanently.
EVENT DESCRIPTION
Murder Mystery Dinner Theatre In Virginia Beach
America's largest interactive comedy murder mystery dinner show is now playing in Virginia Beach, Virginia! Solve a hilarious crime while you feast on a fantastic dinner. Just beware! The culprit is hiding in plain sight somewhere in the room, and you may find yourself as a Prime Suspect before you know it!
Join us at the DoubleTree by Hilton Virginia Beach for an event that is very different from a traditional murder mystery dinner show. Our actors are not dressed in costume and are hidden in the audience! This results in a fun, social and interactive evening suitable for all adults.
We perform at the DoubleTree by Hilton Virginia Beach, a newly renovated full-service hotel in beautiful Virginia Beach, Virginia. We are located next to the Convention Center and eight blocks from the beautiful Virginia Beach oceanfront. Hotel guests enjoy complimentary transportation to and from the hotel and beach, available daily from Memorial Day through Labor Day.
#thingstodoinvabeach
---
---
EVENT SPECIAL NOTICES AND INFORMATION
The show is strongly recommended for adults 18 and up only. Our absolute minimum age is 15, and adult supervision is required.
PHOTOS
WHAT'S NEW