Neptune's Youth Art Show
Date/Time
Venue/Location
Sep 29
10:00am - 5:00pm

THIS SPECIFIC EVENT INSTANCE EITHER
DOESN'T EXIST OR HAS ALREADY OCCURRED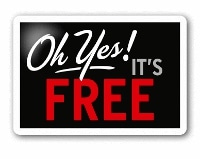 Ticketing Information:
For more information, please contact 757-469-4528.
This Event is Produced and Managed by:

Please contact them for specific questions
---
THIS EVENT HAS ALREADY OCCURRED.
IT ENDED ON September 29, 2019 5:00 pm
If this is a recurring event, then we might not have the new upcoming dates in our system. Please check back later or make sure that this event has not changed names or ended permanently.
EVENT DESCRIPTION
There is beauty in youth some say, especially when they are as talented as those chosen to participate in Neptune's Youth Art Show. On display will be the finest youth art Hampton Roads has to offer. Come enjoy this perspective as you peruse their gallery on 27th-28th Streets.
Open to all young artists, grades 9 – 12, this event gives them the chance to display and sell their creations in a juried venue. Prizes totaling $1,600 will be awarded in various categories, including Best in Show, People's Choice, Photography, and Digital Media, Mixed Media, 3-Dimensional, and 2-Dimensional awards.
---
---
EVENT SPECIAL NOTICES AND INFORMATION
Pre-registration is required to participate, but viewing is free and open to the public.
Please note this event is located between 27th-28th Street.
PHOTOS