India Fest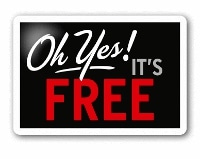 Ticketing Information:
FREE Admission
FREE Parking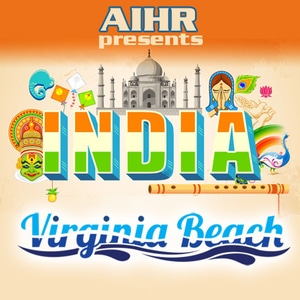 ---
THIS EVENT HAS ALREADY OCCURRED.
IT ENDED ON November 11, 2017 7:00 pm
If this is a recurring event, then we might not have the new upcoming dates in our system. Please check back later or make sure that this event has not changed names or ended permanently.
EVENT DESCRIPTION
Where else can you see traditional Indian and Bollywood dances, get fancy henna patterns inked on you, peruse Indian fashion and jewelry, and eat fresh samosas that are cooked right in front of you? At the annual India Fest, hosted by The Asian Indians of Hampton Roads (AIHR).
The local Indian community presents the event for Hampton Roads residents who want to experience the culture and heritage of India with art, culture, garments, dance and food from the Indian subcontinent.
"Our objective is to act as a liaison and facilitate the involvement of people of Asian Indian origin in the mainstream of American social fabric, and to promote the cultural heritage of the people of Asian Indian origin," said member Surinder Dhillon.
In past years, the event was held at Norfolk's Scope, but the Virginia Beach Convention Center allows for free parking and a bigger space for the event, which has been growing each year, said AIHR president Mohit Gour. He estimated more than 5,000 people attended last year.
"Over the years, it's grown in terms of participation and vendors," Gour said. "Community members, volunteers and sponsors are the pillars of the event."
New this year will be free raffles for iPads, early bird specials, health check booths and free food sampling, Dhillon said. Food is always one of the event's main draws – from naan (Indian bread) to chicken curry to dosa, a crepe made out of rice flour.
"It's made fresh right in front of you and comes with potatoes and sauce on the side," Gour said of the dosa. "It's not spicy per se, and it's one of the most popular dishes from the southern part of India."
The organizers added an international component to the cultural program last year with Polynesian dancers, Gour said. The Philippine culture will be showcased at Saturday's event.
"It gives an opportunity for other south Asian communities to be a part of it," Gour said.
One of the big attractions is a photo booth where people can dress in traditional attire and take pictures, Gour said. There are also student talent competitions, including art, essay, poetry, Lego building. New this year: a science contest to inspire the next generation of scientists in Hampton Roads.
The Asian Indians of Hampton Roads is a nonprofit charitable organization, and proceeds from the event are used for various charities and disaster relief activities. Food bank donations will be accepted at the event.
---
---
EVENT SPECIAL NOTICES AND INFORMATION
Disclaimer : All AIHR programs & events are subjected to change. AIHR reserves the right to alter, change or cancel any AIHR Program, Event or Initiative.
Please stay tuned with www.aihr.org or call 757-609-0016 for latest information.
PHOTOS