Valentines Hangar Dance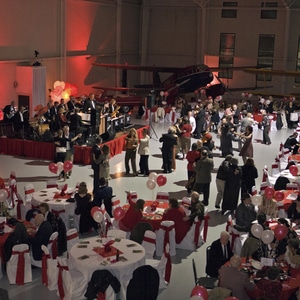 ---
THIS EVENT HAS ALREADY OCCURRED.
IT ENDED ON February 10, 2018 10:00 pm
If this is a recurring event, then we might not have the new upcoming dates in our system. Please check back later or make sure that this event has not changed names or ended permanently.
EVENT DESCRIPTION
The Military Aviation Museum invites you to attend its annual 1940s Valentine's Hangar Dance.
If your wardrobe doesn't extend as far back as 1949 and you're looking for some period threads, you may be in need of a special change of clothes.
---
---
PHOTOS