DIY Mermaid String Art Event
Date/Time
Venue/Location
Dec 16
1:30pm - 3:30pm
Ticketing Information:
$45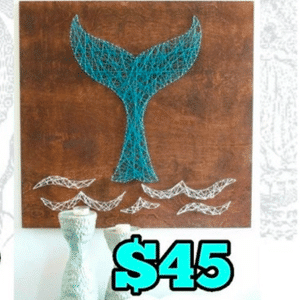 ---
THIS EVENT HAS ALREADY OCCURRED.
IT ENDED ON December 16, 2017 3:30 pm
If this is a recurring event, then we might not have the new upcoming dates in our system. Please check back later or make sure that this event has not changed names or ended permanently.
EVENT DESCRIPTION
Flap your tail on down to the WoodFellas workshop Saturday Dec 16th and make your very own mermaid wall art. You make it from scratch so the size and orientation is up to you. We will have different shapes and sizes for you to choose from. You can customize it any way you want. We will be here to assist and guarantee you leave with an awesome finished piece.
---
---
PHOTOS