If you live in a city there is probably barely a day that goes by that you don't experience someone cursing and using foul language as you walk down the street.  This situation is not pleasant for many people.  While some don't care, there is still a large percentage of the population that doesn't like cursing.  If you are one them you will appreciate a place to vacation that has no cursing at all.
There is such a place and it is right here in Virginia Beach.  Virginia Beach passed a no cursing law that will knock the sh** out of your wallet if you curse.  Last year alone, 25 people incurred cursing citations.  With a penalty of $250 per incident, this can add up quickly and painfully.  Those charges brought in over $6,000 worth of profit for the city and helped people realize that what they say really can affect other people.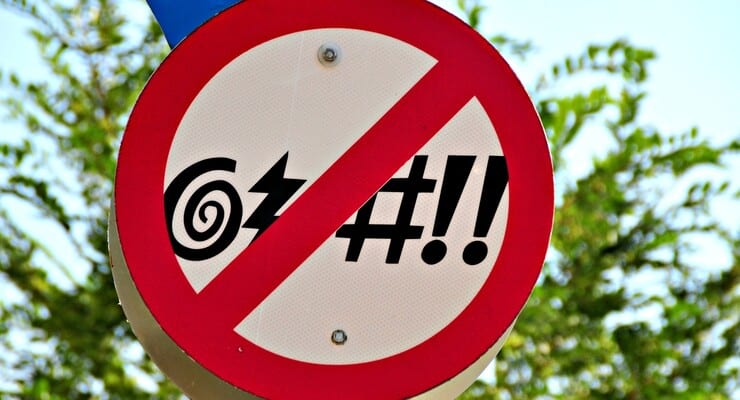 This new law was voted into place by the Virginia Beach Council with no opposition.  It seems that many people want their beaches clean in a variety of ways.  It is now a Class 3 misdemeanor to swear in Virginia Beach so be careful what you say when you are vacationing.
Belive it or not, there is still some opposition.  Some people argue that this could be considered a violation of freedom of speech.  While freedom of speech has been shown not to cover hatred or derogatory language, some of us are so used to swearing that we couldn't turn off our cussing mouths so easily.  The law doesn't even concretely describe what constitutes cursing.  It defines it as "curse or abuse".  And it is qualified with a section that says it is only a crime if someone takes offense at the language.
While it may be nice to have a cursing free beach the law could use some refinement to ensure that it works with free speech and is able to be applied fairly.  Many police officers swear and it is a release for the difficult tasks they find themselves do, so how can you expect someone to stop swearing if the enforcers have trouble with it?
The problems and loopholes with the law don't make it a bad place to vacation though.  You will enjoy your trip to Virginia Beach curse free.  Just do your best to turn off your cursing switch.