Now this article is likely to surprise you because these 5 places are not what you would normally constitute as being "burger joints". Now don't get us wrong these are 5 of the VERY best places to eat in Virginia Beach…it's just that they are associated with top-notch seafood, steak, wine and other cuisines primarily.
We will get your taste buds ready for a TASTY burger in Virginia Beach. We give you the "insider info" about what restaurants to check out and some of the favorite burger options to try. Get ready to enjoy your next dining experience with your friends, family or co-workers. This gives you 5 new places to try an American Favorite!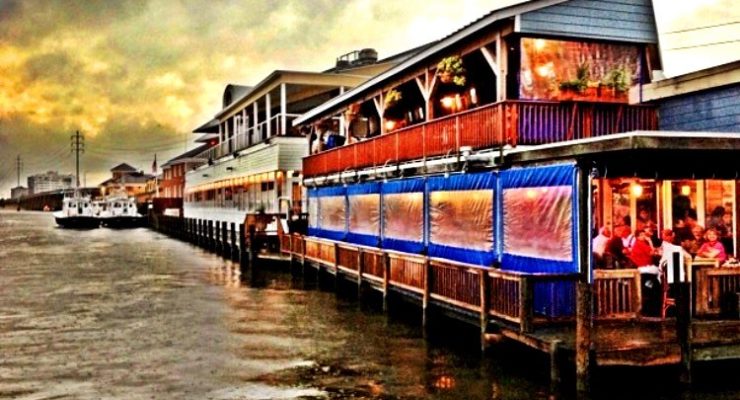 Well for starters everyone already knows Bubba's Seafood Restaurant & Crabhouse as an award winning seafood restaurant with one of the best views around. Situated right on the water at Lynnhaven River facing west making it a perfect place to catch the sunset and their seafood is delicious. But not everyone knows that Bubba's is a great spot for a burger. The Bubba Burger is our recommendation. It's the classic burger with cheese, bacon, and to make it extra tasty crabmeat.
Since the Shellfish Company is right next door, you are sure to get the freshest crabmeat around for your burger.  So what are you waiting for? It's burger time at Bubba's. See you there!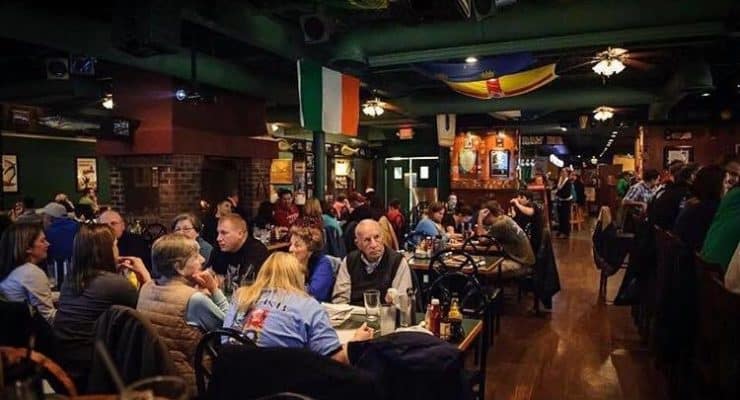 Yes you heard that right…Murphy's Irish Pub is not only the best Irish Pub in the resort area but it is also a great place to eat a burger. Murphy's has an outstanding reputation for delicious food and live entertainment at the beach. Murphy's Irish Pub has always been a favorite with locals and tourists alike. It is truly one of the most unique restaurants for dining in Virginia Beach. Yes they have terrific irish dishes, yes they have terrific seafood dishes and guess what else…? They have terrific burgers too!
We recommend trying the Murphy's Angus burger which is topped with melted Provolone cheese and Canadian bacon. It's a favorite from their menu. And make sure not to forget about their 1/2 burger specials every Tuesday. Murphy's is a lot more than just an awesome Irish bar…it's the perfect place for your next meal out in Virginia Beach.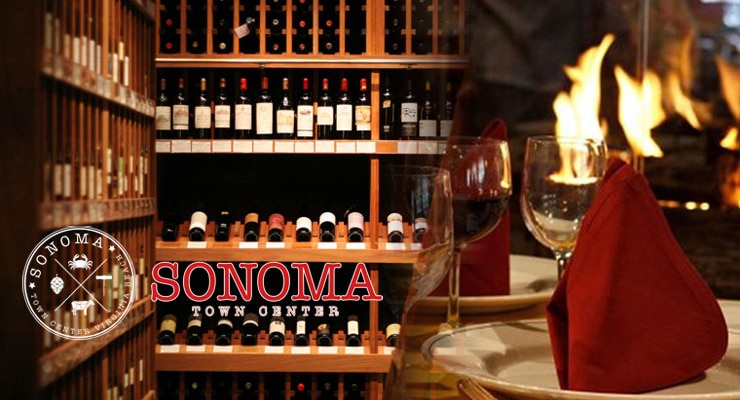 Now that sounds strange too doesn't it? Sonoma Wine Bar has tasty burgers? Yes that's correct. Even though Sonoma Wine Bar is know as a wine destination restaurant in Virginia Beach they made our list of top burgers. Enjoy an evening away from the hustle and bustle of the main resort area and enjoy a dinner at Sonoma Wine Bar located in the heart of the Virginia Beach Town Center.
We recommend trying the Waygu Burger that is served with wild mushroom, swiss, onion rings and a delectable bourbon BBQ sauce. It's so good…what are you waiting for? Head over to Sonoma Wine Bar at Town Center today and try one of their burgers.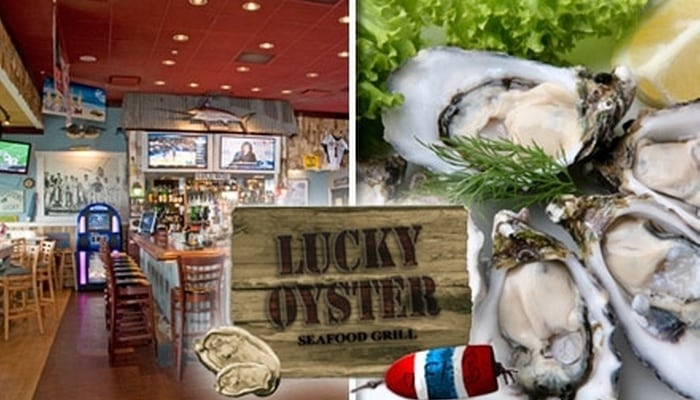 Now of course Lucky Oyster is well know for having the best oysters in Virginia Beach along with an incredible seafood menu to tempt every seafood lover's taste buds. But Lucky Oyster also made our list for top burgers in Virginia Beach. Everyone loves the set-up at Lucky Oyster too as it is covered in fishing and nautical memorablia. It is a place that becomes one of your favorites right from the get-go.
Head over to Lucky Oyster and check out their entire section of Beach Burgers on the menu. We think you might want to try to the Lucky Oyster Old Bay Blue Crab Burger which is topped with mouth-watering sauteed crab meat or maybe the Lucky Oyster Cajun Fried Oyster Burger. No matter what…you will love the burgers, the atmosphere and the service you get when dining at Lucky Oyster.
Another surprise top 5 burger comes from Chops which is typically know for their steak and seafood specialities. But just like the others in our "Top 5 Places for Burgers in Virginia Beach" Chops offers some of the best burgers at the oceanfront. Chops is an awesome place to celebrate any occasion or just catch up with friends for a few burger entrees and cocktails. It's located in the heart of the 31st Corridor with lots to see and do. And one of the first things you want to do is try one of their burgers. I am sure the picture above has gotten your attention by now.
We recommend you try the classic Burger and Fries from Chops. Make sure you visit on Thursdays to take advantage of their happy hour $5 special on burgers from 4-7pm. It's a great place to unwind after a day at work or day on the beach. We will see you down at Chops on Burger Night!
All 5 of these well-known Virginia Beach restaurants are ready to show you their skills with making burgers. You may have know them for other entrees and dishes in the past but don't miss out on a tasty burger while visiting Virginia Beach. They will tempt your taste buds and have you coming back for more. So go ahead and make plans to check out some of our favorites and let us know what you think…because we give these 5 double thumbs UP!