If you're planning a trip to Virginia Beach soon – and we hope you are – you will find tons of choices for accommodations. It can get overwhelming trying to decide exactly what you want, or finding that dream location. We are here to help! We searched through all of the options and found some of the best accommodations available at the Beach. To make it even easier on you, we will put the ability to book them right at your fingertips. Booking an online hotel reservation can be done at our Hotel Booking Page.  We guarantee the best rates!
Oceanfront Condominiums
A great option for housing while on vacation is a condominium. They give you more room and privacy than a hotel, while offering more amenities and often lower rates than renting most beach houses. As with most of the other options, you can choose whether you want to be oceanfront, or would rather be more inland.
Dolphin Run Condominiums is located on the South End of the oceanfront and provides gorgeous 1, 2, and 3 bedroom condominiums at great prices. Some of their amenities include on-site reserved parking, elevator service, laundry facilities, 24-hour security, and indoor heated pool, sauna, and exercise room. You will never run out of things to do at this beautiful oceanfront property. They are rated #5 in specialty lodging in Virginia Beach by TripAdvisor and have excellent customer reviews.
Another option for relaxing oceanfront condos are the Edgewater Condominiums. Located on the North End of the oceanfront in an area of Virginia Beach known for being quiet and peaceful, this is an excellent choice for those looking for a relaxing vacation. All units include two bedrooms – some include bunk beds and pullouts to sleep more guests – two baths, living room, dining area, and kitchen with an outside balcony. There is also a beautiful pool located adjacent to the building for more fun and relaxation. Edgewater received a 4 out of 5 on TripAdvisor.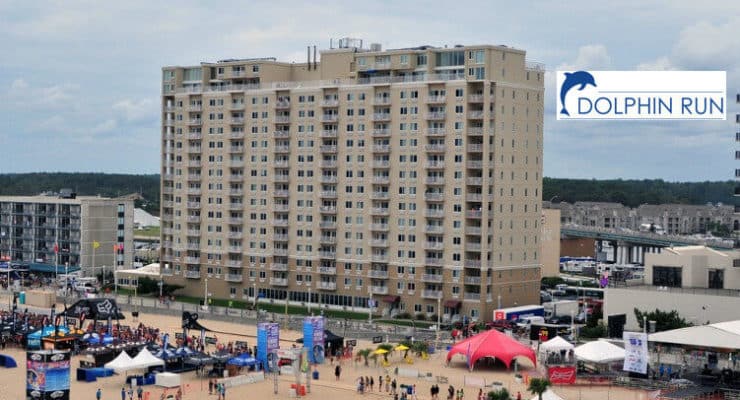 Inland and Semi-Oceanfront Condominiums
Inland condos provide most of the same amenities as oceanfront options, but usually at even more affordable prices. If you don't mind being a little further from the beach in order to save a little money, these are some great options and trust us, the benefits and amenities make up for the short walk to the beach!
Siebert Realty provides two excellent options for those who want to be in a semi-oceanfront or inland condo. They even have properties that are oceanfront as well. With all of the options and amenities, you will find exactly what you need! With amenities ranging from poolside grills and dining areas, poolside Wi-Fi, fitness rooms, libraries, sparkling pools, and the convenience of garages and assigned parking spaces, you will be living in luxury in any of Siebert Realty properties.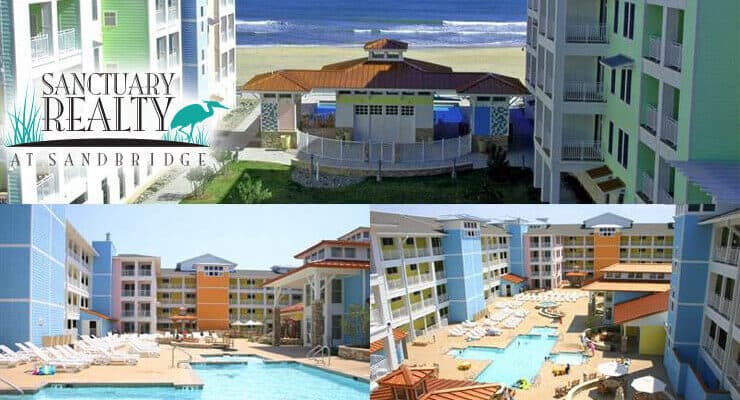 Hotels
If a hotel is more your style – perhaps you enjoy experiencing the many excellent dining options in Virginia Beach and don't need the kitchen, or maybe you prefer to spend more time out on the beach or in town than in your room – then there are also plenty of options for you!
Courtyard by Marriott provides two excellent options for oceanfront hotels in Virginia Beach, Courtyard Oceanfront North and Courtyard Oceanfront South. Both provide the superior customer service and amenities you expect from all Courtyard by Marriott hotels.
Courtyard Oceanfront North includes breathtaking views of the Atlantic Ocean, a huge pool with super cool waterfall, boardwalk location, in-room refrigerator and iron, a Jacuzzi/hot tub area, and on-site Bistro and Starbucks. If you are looking for a relaxing hotel stay, this is the spot. This location received a 4 out of 5 on TripAdvisor so you know customers always enjoy their experiences here!
Courtyard Oceanfront South received a 4.5 out of 5 on TripAdvisor and has been fully renovated. This location is very kid/family friendly with its indoor pool, hot tub area, exercise room, and on-site Bistro and Starbucks.
The Hyatt House is new to Virginia Beach in 2017 but is a premier hotel at the oceanfront and in a prime location.  It has several casual bars and restaurants located inside and top-notch amenities that you would expect from a company like Hyatt.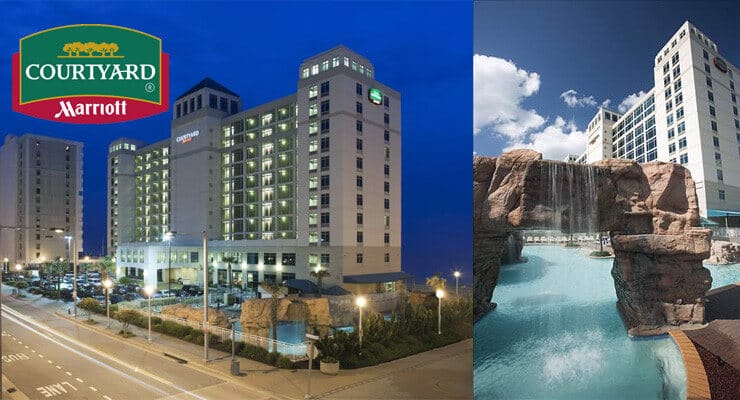 Beach Home Rentals
If you are looking for more space and privacy, a beach home rental property is the way to go. Atkinson Realty, Siebert Realty, Sandbridge Realty and Sandbridge Blue provide some excellent options for beach homes in Virginia Beach in anyone's price range. Atkinson Realty specializes in Beach homes near the resort area, whereas the rest are specialists in the Sandbridge area just south of the Virginia beach resort area. They offer sleeping arrangements from 1 bedroom to 20+, cottages to mansions. Amenities range from private pools, indoor pools, dining decks, hot tubs, to ping pong tables and fully-equipped kitchens. Whatever your needs may be, you will find the perfect beach house through Atkinson, Siebert Realty, Sandbridge Realty or Sandbridge Blue!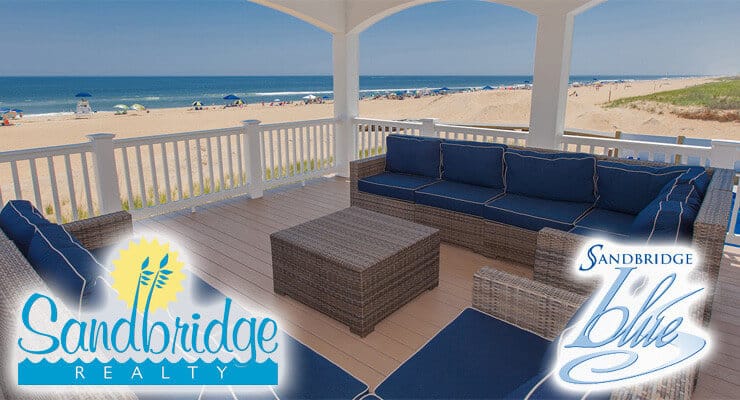 While finding the perfect sleeping arrangements to compliment your perfect vacation may seem daunting, once you get a start researching these amazing options, you will be sure to find exactly what your heart desires. Don't forget to relax and enjoy the festivities, events and fun times on the beach once you arrive!