8 Best Halloween Attractions in Virginia Beach and Hampton Roads
Virginia Beach is more than just a beach and summer vacation destination. When the summer is over and fall settles in, there are still tons of things to do in Virginia Beach.  Halloween is one of those Holidays that allows everyone to get involved.  Virginia Beach has scary Halloween attraction, but we also have more tame and kid-friendly attractions.  The great thing about Halloween events is that they come in all shapes and sizes… and locations!  Being scared is not geographically specific. From haunted hay rides to haunted houses to simple haunted walks in an old cemetery, Halloween has become a very versatile holiday.
Here are some of the best places to go for Halloween in Virginia Beach.
Adventure Sports Park – Virginia Beach, VA
The Zombies are taking over! Win the war with your paintball gun! You and your group will team up with the Human Resistance Front and find the vaccine to end the Zombie apocalypse. Work your way through the untamed woods on a 20 minute trail walk cautiously making your way to the protected bunker. Be careful though, reports say the zombies are closing in all around you! Make it through and fend off the attacks by shooting the zombies as the Human Resistance Front works to find and retrieve the vaccine.
---
Busch Gardens – Williamsburg, VA
Busch Gardens' Howl-O-Scream® offers chills and thrills to guests brave enough to enter. Muster up the courage to check out one of the park's many haunted houses, take in a sinister show or just take in the chilling atmosphere. Parents need to be warned , at 6 p.m. Busch Gardens® becomes a seriously scary place and may not be suitable for little ones. Please use discretion when bringing children into the park at this time. Howl-O-Scream starts Sept. 25 and continues weekends through Nov. 1. Busch Gardens is located in Williamsburg but is more than worth the trip to witness one of the area's biggest and best known Halloween attractions.
---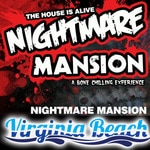 Nightmare Mansion – Oceanfront – Virginia Beach, VA
One of the country's top 10 rated haunted attractions, the Nightmare Mansion is a walk-through haunted house which is located at the corner of 20th St and Atlantic Avenue on the resort strip of Virginia Beach. The Nightmare Mansion attraction for Halloween which features  live actors making this  five to 10 minute tour of terror  feel like a lifetime. Operational hours are Friday at 7 p.m., Saturday at 2 p.m. and Sunday at noon. Tickets are $8 a person, $9 on Saturday.
---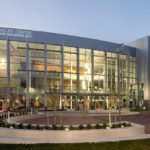 Sandler Center – Town Center – Virginia Beach, VA
This unique Halloween event takes place in the Town Center of Virginia Beach at the award-winning Sandler Center for the Arts. Come and dress up in your favorite Halloween costume and join the likes of Benjamin Rous and the Virginia Symphony Orchestra for a ghoulish afternoon of monstrous fun! The Orchestra will perform some of the spookiest music ever written. But don't be afraid – this event brings the Halloween spirit through music and is a one-of-a-kind holiday treat!
---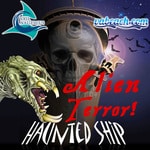 Nauticus – Norfolk, VA
Just a short drive west on Interstate 64 in Norfolk  will enable you and family and friends to explore the three decks of DARKNESS aboard the Battleship Wisconsin. The event features a brand new tour route that runs through the ship's lower decks.  This attraction is not recommended for children under 12. This is truly a special attraction when it comes to Halloween and a must do while in the Hampton Roads area.
---
Oceanfront – Virginia Beach, VA
There's no better way to train during marathon season (or, better yet, burn off the Halloween sweets) than by running with monsters and witches in the Anthem Wicked 10K on October 31st. This course winds through the Virginia Beach Oceanfront, into one surprise after another including Thriller dancers and a zombie or two. Racers are encouraged to don their Halloween attire to run afoul among the other monsters. Each year 10,000 participants kick off the Halloween season in this monstrously fun event. The race is open for any and all skill levels but If the 10K isn't quite your speed, try the Monster Mile. Either way, be sure to plan on doing the monster mash at the post race party, complete with Blue Moon beer. This is one fun event for the Halloween season!
---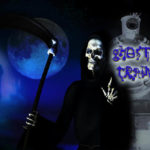 Northwest River Park – Chesapeake, VA
The Ghost Train is a 30 minute wagon ride at night through the haunted and spooky woods of Northwest River Park in Chesapeake, VA. As you travel deeper into the dark woods, a storyteller spins a terrifying tale that unfolds along the path.  The wagon makes several stops along the way to witness gruesome scenes and allows you to gather more details of the wicked tale.
---
Trinity Episcopal Church – Portsmouth, VA
Based on the famous Jack the Ripper Walking tours in London, this attraction takes victims on a haunted guided walking tour past old haunted houses and mysterious mansion homes in historic Olde Towne Portsmouth. At each location, actors in terrifying costumes relive the legends of ghostly encounters and things that go bump in the night. You may not look at you own home the same way again….
---
COMMENTS:
View recent articles about our region and things to know
MORE
THINGS TO DO

INFORMATION