Jesse Chong
About the Band
Category:
Band
Music Genre:
Reggae, Rock
Jesse Chong is a performing songwriter and musician based in Virginia Beach, Virginia. He is one of the most well known and respected artists in the regional scene. Not only does Jesse perform regularly as a solo artist, but he sits in with a variety of musicians in the area and plays with his own ensemble known as the "Chong Band".
Jesse is known for his musical versatility and genre blending. What may one night be a reggae band can be a rock or funk act the next. Chong's solo show consists of acoustic guitar and the phenomenon of live looping- a skill which gives him the ability to be a one man band. His great original music and encyclopedic knowledge of cover songs have kept him one of the busiest working musicians anywhere.
The chameleon-like Chong has opened for varied artists across the spectrum. The Wailers, Snoop Dogg, Maroon 5, INXS, Willie Nelson, Neville Brothers, Stephen Marley, Dark Star Orchestra, Leon Russell and Derek Trucks are just a few. Chong's musical style is often compared to Dave Matthews, John Mayer, Ben Harper/Jack Johnson, Jimi Hendrix, and Bob Marley.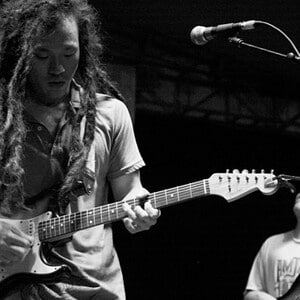 or call 757-460-9000