fiftyThirds
About the Band
Category:
Band
Music Genre:
fiftyThirds originated in Norfolk, Virginia in 2016 when then college student Justin Waitkevich and solo artist Brian Alexander Birkbeck combined to perform as an acoustic duo for the Aloft Hotel franchise. The performance was seen on social media by other restaurant, bar, and club owners. Within a month, the two were playing up and down the peninsula. fiftyThirds has grown into one of the biggest names in the Hampton Roads area for live music. Justin and Brian have opened up for major acts such as Kenny Chesney, Old Dominion, and Granger Smith. The two have been mentioned on US 106.1 New Country and Hot 100.5 FM.
In winter of 2018, Justin moved to Nashville, TN to pursue a Solo career. Brian stayed behind in Virginia to add new members to the band to keep it alive but also keep the same energy that has critics raving about the diverse selection of music and entertainment the band produces.
In March of 2019, Brian introduced Singer/Acoustic Guitarist Felicia Hoyos, Electric Guitarist Joe Whiting, Bassist Phonkee Les and Saxophonist Quindell Jenkins to continue the band's journey.
The band features the talented Felicia Hoyos as the lead singer demonstrating her beautiful Vocals and wide set range. Brian Birkbeck also utilizes his Vocals while performing on the drum set Simultaneously. Joe Whiting displays his skills on the electric guitar capturing praises from the crowd. Phonkee Les brings the funk & Soul to the band on the bass while Quindell Jenkins brings a very unique and ravishing sound via Saxophone.
The Band play's Various covers from the 90's era, Today's Hits, Country and Popular Classics. This band brings high energy and musicianship to the helm. fiftyThirds always know how to capture a crowd and provide the upmost entertainment and experience around for all ages.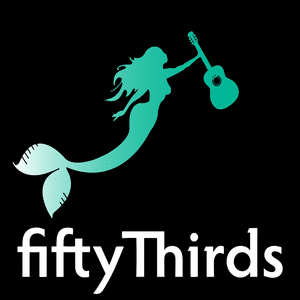 or call 757-460-9000

Where They Are Playing
Oh Snap! We do not know of any live music events where this band is playing.