Colorblind
About the Band
Category:
Band
Music Genre:
Alternative, Indie, Rock
Colorblind is talent and versatility partnered with clear musical vision and determination ..... Colorblind is living the music. The guys have played venues and festivals throughout the Mid-Atlantic and Northeast such as - The Philadelphia Music Conference, the Bethlehem Music Festival, as well as many others in Southeast VA. including The Norva, The Jewish Mother, Steppin' Out, Starz, A.J. Gators, Sunset Grill, O'Leary's, Holy Mackerel's, G.F. Keagan's, Baron's Pub, Paddy O'brien's. Previous releases "Laughing the Tears Away" and "No Bounds" are a powerful foreshadowing to their newest record "Different Life" which will be released in the fall of 2008. Several songs from the earlier albums were featured on radio stations FM 99, 93.7 The Coast. Derek and Blake have been friends since grade school, creating a special musical communication that is rare. Through the evolution of the band over its 15 years of life, their strong bond has carried over into the songs. Surviving a variety of lineup changes, they forged on to find the rhythm section they have always needed. Pete brings a level of musicality and ingenuity to the bass that drives the rest of the group. Like the mechanisms of a fine swiss watch, he and Keith integrate perfectly to fill out the band. Keith is a musician that plays drums for the group. With hundreds of performances under his belt in a variety of genres, he has become an irreplaceable facet of this many sided band.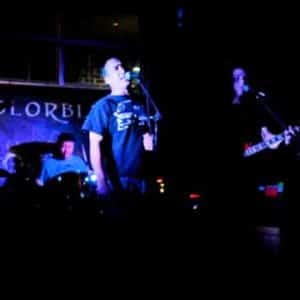 or call 757-460-9000

Where They Are Playing
Oh Snap! We do not know of any live music events where this band is playing.
VABeach.com Custom Photos