3 Men and a Box
About the Band
Category:
Band
Music Genre:
Classic Rock
3 Men and a Box is a classic rock band from Virginia Beach. Formed in the summer of 2000, they have a full band sound with a sequenced rhythm section and can entertain for any occasion. From small private parties to large corporate functions, 3 Men and a Box helps make your event successful. Known for their tight vocal harmonies and rhythmic guitar work, 3 Men and a Box is well received throughout the Hampton Roads area and beyond. Notable features include: quick set ups, on time starts, short breaks and more music.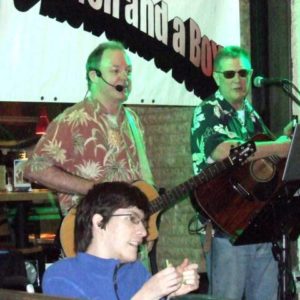 or call 757-460-9000

Where They Are Playing
Oh Snap! We do not know of any live music events where this band is playing.
VABeach.com Custom Photos