RECENT
PLACES TO STAY

ARTICLES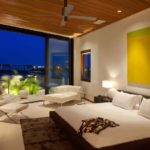 Renting a condo in Virginia Beach allows you to share some of the benefits of staying in a hotel with those of beach home rentals. Imagine having fun all day in Virginia Beach laying out in the sun, surfing waves and walking the boardwalk and then coming back to your condo which comes complete with a cozy kitchen, a family room, multiple bedrooms and many other perks that you would find in a normal home.
Most of the condo units are owned by individuals or sometimes companies and they are specifically there for renting to visitors.  They are each decorated with different styles and have their own personality. It is not uncommon for a family to rent the same condominium unit year after year and even get to know the owner personally. They are certainly a popular choice at the oceanfront if you can find one!
There are several large condo complexes along the oceanfront. Most allow reservations on a weekly or multi-week basis during the peak season. See the complete list below.