7th Street Stage / Gazebo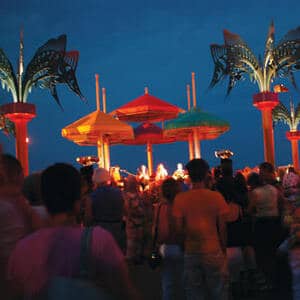 The 7th Street Stage is on the Boardwalk between Mahi Mah's Restaurant ( at the base of the Ramada Hotel) and Chix Seafood Restaurant. The stage features nightly live music, plays, movies, and events.
This is one of the few small permanent open-air stages at the Virginia Beach oceanfront that is specifically meant for small bands of 1-4 people to play and be completely free for all spectators and vacationers.
It is a very popular location with locals as well.
Typical Show Times are:
Day: 12-4pm
Sun-Thurs: 6-10pm
Fri-Sat: 7-11pm
360 Degree Video!
Check out the following 360 degree video of the 7th Street Stage taken by VABEACH.COM in Agust 2017.  The River Boyz performing…